Social Worker Case Manager II - LBJ Hospital / Full-Time
This job is no longer accepting applications.
The Social Work Case Manager II (SWCMII) facilitates the collaborative interdisciplinary process of case management encompassing assessment, planning, facilitation, care coordination, and evaluation appropriate to the scope of licensure. The SWCMII helps patients and their families address and resolve the social, financial, and psychological problems related to their health condition. The SWCMII identifies options and advocates for services to meet the patient¿s and family¿s comprehensive needs with available resources to promote quality cost-effective outcomes.
The SWCMII participates in quality improvement activities, exemplifies professionalism, and promotes a customer-friendly environment by utilizing ServiceFIRST behaviors in interactions with patients, families, and staff members.
MINIMUM QUALIFICATIONS:   
1.Education/Licensure/Specialized Training:
a.Education:
Graduation from an accredited school of Social Work with a Masters degree in Social Work.
b.  Licensure/Certification:
Licensed Master Social Worker (LMSW) required
Licensed Clinical Social Worker (LCSW) preferred
Related specialty certification required within two years of employment.
Holds a current licensure in the State of Texas:
Basic Life Support from a hospital-based American Heart Association (AHA) approved program.
2. Work Experience: 
Two (2) years experience as social worker in healthcare preferred;
One (1) year experience in Case Management, Quality Management, or Discharge Planning preferred. 
3.Management/Experience: One (1) year leadership experience preferred.
4.Equipment Operated: PC and office equipment related to job duties.
SPECIAL REQUIREMENTS: 
1.Communication Skills:
Above Average Verbal (Heavy Public Contact)
Exceptional Verbal (e.g., Public Speaking)     
Bilingual Skills Required   No - Language(s): Spanish preferred
Writing /Composing    (Correspondence/ Reports)
2.Other Skills:
Analytical, Medical Terms, Mathematics, PC, Word Proc.
3.Work Schedule:  
Weekends, Holidays, Flexible, Travel, On Call
Benefits and EEOC
Harris Health System's benefits program is designed to provide you with more flexibility and choices in meeting your specific needs. Harris Health System's benefits program allows you to protect your income in case of illness, death and disability, and to help you save for retirement.
It is the policy of Harris Health System to provide equal opportunity for all applicants for employment regardless of political affiliation, race, color, national origin, age, sex, religious creed or disability. Applicants may request any reasonable accommodation(s) to participate in the application process.
Apply
Your application has been successfully submitted.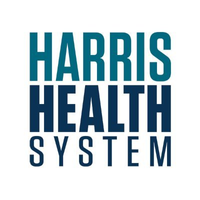 We deliver high-quality healthcare, create a healthier community & strive to be one of the best healthcare systems in the U.S.