Congressional Aide (must be child of deceased veteran)
This position is limited to Gold Star Family members desiring to serve as a paid Congressional Aide for two-years in the U.S. House of Representatives Gold Star Family Program (aka Green & Gold Congressional Aide Program). Selected candidates will work directly for a Member of Congress as part of their office staff. Positions are located in Congressional District Offices around the country.
YOU MUST BE A GOLD STAR FAMILY MEMBER AS PREVIOUSLY DEFINED. Open to Public, permanent residents, resident aliens with regular weekly reviews until candidate is selected. NO WAIVERS WILL BE GRANTED.


The Gold Star Family Program (aka Green & Gold Congressional Aide Program) was established to create employment opportunities for families of our fallen within the House of Representatives. These two-year positions provide Gold Star Families with experience and exposure to broaden career opportunities. Positions are available in congressional Member District Offices nationwide.
Duties will vary depending upon the specific requirements of each Member Office. Said duties may include, but are not limited to: working as a constituent services representative helping local constituents resolve issues with federal agencies; serving as a liaison to local Veterans Service Organizations (VSO); attending local events and meetings on behalf of your Member of Congress; and performing legislative work. 
SPECIFIC DUTIES FOR EACH MEMBER OFFICE WILL BE DISCUSSED DURING THE INTERVIEW PROCESS.
Requirements
Conditions of Employment
ALL CANDIDATES MUST be a child/step-child, spouse, parent or sibling of a veteran who: 1. died in the line of duty while serving in the Armed Forces; or 2. died of a service-connected disability during the four-year period within last discharge date.
Qualifications
Detail oriented; excellent organization skills; excellent communication skills; strong computer skills; ability to complete projects within timelines and under minimal supervision. Ability to work well under pressure and maintain a professional and courteous work disposition; ability to exercise discretion and independent judgment in handling sensitive information; ability to manage multiple tasks simultaneously. High School Diploma required. Some college level classes preferred but not required. Effective verbal and written communication skills are necessary. Knowledge of the legislative process is not required but is encouraged.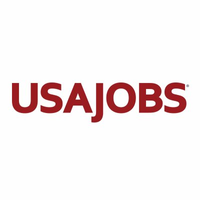 Job site of the U.S. federal government.