Social Worker - General Mental Health Clinic
The Michael E DeBakey VA Medical Center (MEDVAMC) is seeking a Social Worker - General Mental Health Program. These positions will be located in Houston, TX.
Current permanent VA employees, Federal employees from other federal agency, or current/past/upcoming VHA Health Professions Trainee (HPT) Graduate should apply under CBST-11724866-23-LG.
This is an OPEN CONTINUOUS ANNOUNCEMENT and will remain open until September 30, 2023 or until all positions are filled. The initial cut-off date for referral of eligible applications will be November 23, 2022, with subsequent application reviews every 2 weeks. If vacancies remain after September 30, 2023, then another announcement will be opened in October 2023. Eligible applications will be accepted on an ongoing basis and qualified candidates will be considered as vacancies become available. This Announcement will be used to fill multiple vacancies within multiple Services identified during the interview.
The General Mental Health Program (GMHC) offers a wide array of services, including outpatient assessment and medication management, supportive therapy, specialized group therapy for veterans. It is organized into 4 interdisciplinary teams. Specialty programs for GMHC include: Substance Dependency Treatment Program (SDTP), Opiate Treatment Program (OTP), and PTSD Clinical Treatment (PCT). A walk-in clinic is staffed with GMHC staff rotating through the clinic for cover.
The GMHC includes a Case Management Program that ensures comprehensive care, linkages, follow up services and resources to Veterans. Providers of case management services will be social workers, psychologists, and RNs. Specialty Programs will provide specific therapeutic interventions and clinicians in these programs will not be designated as primary case managers.
The Incumbent independently performs case finding functions and outreach, identifying and screening patients for psychosocial needs. Incumbent must possess the knowledge and ability to independently implement treatment modalities, provide counseling or psychotherapy for individuals, families and groups.
Independently conducts psychosocial assessments and makes psychosocial diagnoses based on assessment. Develops treatment plans in collaboration with the veteran/family and with the interdisciplinary treatment team. Incumbent possesses the skills to offer psychosocial interventions and measures outcomes to interventions. Incumbent is able to coordinates community-based services, including information and referral for additional services from other VA programs, other government programs and community agency programs.
Independently provides consultation services to other staff regarding the psychosocial needs of veterans and the impact of psychosocial problems on health care and adherence to treatment plan. Ability to evaluate incumbents' own practice through professional peer review, case conferences and other organizational means. Incumbent is able to communicate effectively, both orally and in writing, with people from varied backgrounds
Work Schedule: Alternate to include evenings and/or Saturdays
Telework: Available
Virtual: This is not a virtual position.
Functional Statement #: 000000
Relocation/Recruitment Incentives: Not Authorized
EDRP Authorized: Contact Demetrius.Roberts@va.gov, the EDRP Coordinator for questions/assistance
Permanent Change of Station (PCS): Not Authorized
Financial Disclosure Report: Not required
Requirements
Conditions of Employment
You must be a U.S. Citizen to apply for this job.
Selective Service Registration is required for males born after 12/31/1959.
Must be proficient in written and spoken English.
You may be required to serve a probationary period.
Subject to background/security investigation.
Selected applicants will be required to complete an online onboarding process.
Must pass pre-employment physical examination.
Participation in the seasonal influenza vaccination program is a requirement for all Department of Veterans Affairs Health Care Personnel (HCP).
Participation in the Coronavirus Disease 2019 (COVID-19) vaccination program is a requirement for all Veterans Health Administration Health Care Personnel (HCP) - See "Additional Information" below for details.
Qualifications
Basic Requirements:
United States Citizenship: Non-citizens may only be appointed when it is not possible to recruit qualified citizens in accordance with VA Policy.
Education. Have a master's degree in social work from a school of social work fully accredited by the Council on Social Work Education (CSWE). Graduates of schools of social work that are in candidacy status do not meet this requirement until the School of Social Work is fully accredited. A doctoral degree in social work may not be substituted for the master's degree in social work. Verification of the degree can be made by going to http://www.cswe.org/Accreditation to verify that the social work degree meets the accreditation standards for a masters of social work.
Licensure. Persons hired or reassigned to social worker positions in the GS-0185 series in VHA must be licensed or certified by a state to independently practice social work at the master's degree level. Current state requirements may be found by going to http://vaww.va.gov/OHRM/T38Hybrid/.
English Language Proficiency. Candidates must be proficient in spoken and written English to be appointed as authorized by 38 U.S.C. § 7403(f).
GS 11 Grade Determinations: In addition to the basic requirements for employment, the following criteria must be met when determining the grade of candidates
Experience and Licensure. Appointment to the GS-11 grade level requires completion of a minimum of one year of post-MSW experience equivalent to the GS-9 grade level in the field of health care or other social work-related settings, (VA or non-VA experience) and licensure or certification in a state at the independent practice level. NOTE: For appointment licensure or certification at this level please refer to paragraph 3c.
OR
Education. In addition to meeting basic requirements, a doctoral degree in social work from a school of social work may be substituted for the required one year of professional social work experience in a clinical setting.
One year of experience equivalent to the GS- 9 this grade level- social workers are considered to be at the entry level and are closely supervised, as they are not yet functioning at the independent practice level conferred by independent licensure or certification. Social workers at the GS-9 entry level are typically assigned to program areas that do not require specialized knowledge or experience. Duties may include but are not limited to: identifying behaviors or symptoms of abuse, neglect or exploitation; providing education on advance directives and advanced care planning; providing social work case management; acting as an advocate with appropriate VA and community service providers/agencies when it serves the best interest of the Veteran and family members/caregiver; assessing the psychosocial functioning and needs of Veterans and their family members identifying the Veteran's strengths, weaknesses, coping skills and psychosocial acuity, in collaboration with the Veteran, family, and interdisciplinary treatment teams; maintaining a current network of internal and external resources to educate the Veteran and/or family members/caregivers and assist with the appropriate referrals. Since social workers at this level are not practicing at an independent level, they should not be assigned to program areas where independent practice is required, such as in a CBOC, unless there is a licensed social worker in the program area who can provide supervision for practice. GS-9 social workers provide psychosocial services in the assigned area under supervision.
Demonstrated Knowledge, Skills, and Abilities. In addition to the experience above, candidates must demonstrate all of the following KSAs:
(a) Knowledge of community resources, how to make appropriate referrals to community and other governmental agencies for services, and ability to coordinate services.
(b) Skill in independently conducting psychosocial assessments and treatment interventions to a wide variety of individuals from various socio-economic, cultural, ethnic, educational and other diversified backgrounds.
(c) Knowledge of medical and mental health diagnoses, disabilities and treatment procedures (i.e. acute, chronic and traumatic illnesses/injuries, common medications and their effects/side effects, and medical terminology) to formulate a treatment plan.
(d) Skill in independently implementing different treatment modalities in working with individuals, families, and groups who are experiencing a variety of psychiatric, medical, and social problems to achieve treatment goals.
(e) Ability to provide consultation services to new social workers, social work graduate students, and other staff about the psychosocial needs of patients and the impact of psychosocial problems on health care and compliance with treatment.
Preferred Experience:
Working with clients who have mental illness
Working with clients who are not in stable housing and/or identified as homeless,
Providing evidence-based psychotherapies including but not limited to: Cognitive Behavioral Therapy (CBT), Acceptance and Commitment Therapy (ACT), Dialectical Behavioral Therapy (DBT), Interpersonal Therapy (IPT), Motivational Interviewing (MI), Problem Solving Therapy (PST),
Working in an outpatient mental health
Adapting technology and computer assisted programs to deliver treatments and improve treatment outcomes
References: VA Regulations, specifically VA Handbook 5005/120, Part II, Appendix G39 Social Worker Qualification Standard.
The full performance level of this vacancy is 11.
Physical Requirements: The work is primarily sedentary. The employee may sit comfortably in an office or clinic to perform the work. However, there may be some sitting, walking, standing, bending and carrying items such as books, papers and files are required. When carrying out job related duties, it may be necessary for the incumbent to travel to MEDVAMC and/or into the community to meet with Veterans, their families, community partners, internal/external stakeholders and other representatives to complete official job related duties.
Education
IMPORTANT: A transcript must be submitted with your application if you are basing all or part of your qualifications on education.
Note: Only education or degrees recognized by the U.S. Department of Education from accredited colleges, universities, schools, or institutions may be used to qualify for Federal employment. You can verify your education here: http://ope.ed.gov/accreditation/. If you are using foreign education to meet qualification requirements, you must send a Certificate of Foreign Equivalency with your transcript in order to receive credit for that education. For further information, visit: http://www.ed.gov/about/offices/list/ous/international/usnei/us/edlite-visitus-forrecog.html.
Additional information
Receiving Service Credit or Earning Annual (Vacation) Leave: Federal Employees earn annual leave at a rate (4, 6 or 8 hours per pay period) which is based on the number of years they have served as a Federal employee. Selected applicants may qualify for credit toward annual leave accrual, based on prior work experience or military service experience. This credited service can be used in determining the rate at which they earn annual leave. Such credit must be requested and approved prior to the appointment date and is not guaranteed.
This job opportunity announcement may be used to fill additional vacancies.
This position is in the Excepted Service and does not confer competitive status.
VA encourages persons with disabilities to apply. The health-related positions in VA are covered by Title 38, and are not covered by the Schedule A excepted appointment authority.
Pursuant to VHA Directive 1193.01, VHA health care personnel (HCP) are required to be fully vaccinated against COVID-19 subject to such accommodations as required by law (i.e., medical, religious or pregnancy). VHA HCPs do not include remote workers who only infrequently enter VHA locations. If selected, you will be required to be fully vaccinated against COVID-19 and submit documentation of proof of vaccination before your start date. The agency will provide additional information regarding what information or documentation will be needed and how you can request a legally required accommodation from this requirement using the reasonable accommodation process.
If you are unable to apply online or need to fax a document you do not have in electronic form, view the following link for information regarding an Alternate Application.
How You Will Be Evaluated
You will be evaluated for this job based on how well you meet the qualifications above.
IN DESCRIBING YOUR EXPERIENCE, PLEASE BE CLEAR AND SPECIFIC. WE MAY NOT MAKE ASSUMPTIONS REGARDING YOUR EXPERIENCE. Your application, résumé, C.V., and/or supporting documentation will be verified. Please follow all instructions carefully. Errors or omissions may affect consideration for employment.
Experience refers to paid and unpaid experience, including volunteer work done through National Service programs (e.g., Peace Corps, AmeriCorps) and other organizations (e.g., professional; philanthropic; religions; spiritual; community; student; social). Volunteer work helps build critical competencies, knowledge, and skills and can provide valuable training and experience that translates directly to paid employment. You will receive credit for all qualifying experience, including volunteer experience.
The Department of Veterans Affairs performs pre-employment reference checks as an assessment method used in the hiring process to verify information provided by a candidate (e.g., on resume or during interview or hiring process); gain additional knowledge regarding a candidate's abilities; and assist a hiring manager with making a final selection for a position.
It is the policy of the VA to not deny employment to those that have faced financial hardships or periods of unemployment.
Veterans and Transitioning Service Members: Please visit the VA for Vets site for career-search tools for Veterans seeking employment at VA, career development services for our existing Veterans, and coaching and reintegration support for military service members.
Required Documents
To apply for this position, you must provide a complete Application Package which includes:
Resume Requirement: * Your resume must include the following information: Job title, description of duties, beginning and ending date (month/year) of employment; and average hours worked per week.
The following documents are accepted, and may be required if applicable to your eligibility and/or qualifications for this position. Please use this checklist to ensure you have included all documents required for your application, such as a copy of your transcript (if using education to qualify), SF-50's (current/former Federal employees), etc.
Cover Letter
DD-214/ Statement of Service
Disability Letter (VA)
License
VA 10-2850C
Resume
SF-15
SF-50/ Notification of Personnel Action
Transcript
VA Form 10-2850c Application for Associated Health Occupations can be found at: About VA Form 10-2850C | Veterans Affairs.
SF-50, Notification of Personnel Action (if applicable for Time in Grade and/or Eligibility):
Most recent SF-50 if you are a current or former Federal employee
An SF-50 showing your time-in-grade eligibility must be submitted with your application materials. If the most recent SF-50 has an effective date within the past year, it may not clearly demonstrate you possess one-year time-in-grade, as required by the announcement. In this instance, you must provide an additional SF-50 that clearly demonstrates one-year time-in-grade
Award 50's do not provide sufficient information and will not be accepted for the purpose of verifying time-in-grade.
Examples of appropriate SF-50's include:
Within grade increases at the highest grade held; or
Promotions with an effective date more than one year old; or
SF-50's at the highest grade held with an effective date more than one year old.
Selections from this announcement will be made without regard to Veterans preference in accordance with OCHCO Bulletin dated 09/30/2022.
Veterans' Preference: When applying for Federal Jobs, eligible Veterans should claim preference for 5pt (TP), 10pt (CP/CPS/XP), or for Sole Survivor Preference (SSP) in the questionnaire. You must provide a legible copy of your DD214(s) which shows dates and character of service (honorable, general, etc.). If you are currently serving on active duty and expect to be released or discharged within 120 days you must submit documentation related to your active duty service which reflects the dates of service, character of service (honorable, general, etc.), and dates of impending separation. Additionally, disabled veterans and others eligible for 10-point preference (such as widows or mothers of eligible Veterans) must also submit an SF-15 "Application for 10 Point Veteran Preference" with required proof as stated on the form. Documentation is required to award preference. For more information on Veterans' Preference, please visit Feds Hire Vets - Veterans - Job Seekers - Veterans' Preference.If you are relying on your education to meet qualification requirements:
Education must be accredited by an accrediting institution recognized by the U.S. Department of Education in order for it to be credited towards qualifications. Therefore, provide only the attendance and/or degrees from schools accredited by accrediting institutions recognized by the U.S. Department of Education.
Failure to provide all of the required information as stated in this vacancy announcement may result in an ineligible rating or may affect the overall rating.
How to Apply
All applicants are encouraged to apply online. To apply for this position, you must complete the full questionnaire and submit the documentation specified in the Required Documents section below. The complete application package must be submitted by 11:59 PM (ET) on 09/30/2023 to receive consideration. To preview the questionnaire click https://apply.usastaffing.gov/ViewQuestionnaire/11724865.
To begin, click Apply Online to create a USAJOBS account or log in to your existing account. Follow the prompts to select your USA JOBS resume and/or other supporting documents and complete the occupational questionnaire.
Click Submit My Answers to submit your application package.
NOTE: It is your responsibility to ensure your responses and appropriate documentation is submitted prior to the closing date.
To verify your application is complete, log into your USA JOBS account, https://my.usajobs.gov/Account/Login, select the Application Status link and then select the more information link for this position. The Details page will display the status of your application, the documentation received and processed, and any correspondence the agency has sent related to this application. Your uploaded documents may take several hours to clear the virus scan process. To return to an incomplete application, log into your USA JOBS account and click Update Application in the vacancy announcement. You must re-select your resume and/or other documents from your USA JOBS account or your application will be incomplete.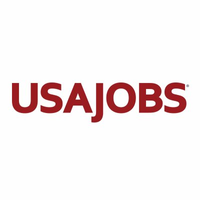 Job site of the U.S. federal government.