Sr. HIM Specialist - Southwest Hospital
The Health Information Management Specialist administrative duties as directed to carry out the daily operations of Health Information Management (HIM) department. Processes, maintains and ensures the integrity and quality of the medical record, utilizing technological, analytical and computer and critical thinking skills.
Job Description
Must have 6 years in HIM healthcare specific experience
Must have records completion experience
Must have 
HIM Suspension

 experience
Must be a strong communicator
Must have prior experience working with Doctors and Medical Leadership
Must have 
strong knowledge of healthcare terminology
This role requires heavy 
communication with Physicians and staff to clarify diagnoses or get additional information
Minimum Qualifications
Education: High School Diploma or GED; Bachelors degree; in lieu of degree will accept four (4) years of extensive health information management experience or enrolled in Memorial Hermann HIM internship program and obtaining degree within six (6) months of employment
Licenses/Certifications: RHIT or RHIA preferred
Experience / Knowledge / Skills:
Six (6) years of experience in health information management or equivalent health information management education/technical training
Strong knowledge of medical terminology
Strong knowledge of medical records procedures and compliance
Good organization skills & interpersonal skills needed
Effective oral and written communication skills
Ability to follow instructions and perform tasks accurately
Ability to work independently with good judgment within the area of responsibility
Working knowledge of computer systems and programs (expertise in MS Word, Excel and Adobe products)
Demonstrates commitment to the Partners-in-Caring process by integrating our culture in all internal and external customer interactions; delivers on our brand promise of "we advance health" through innovation, accountability, empowerment, collaboration, compassion and results while ensuring one Memorial Hermann.
Principal Accountabilities
Analyzes complex issues and records.
Identifies and reports compliance issues, if not within policy and procedure addresses with management.
Validates and performs quality review of scanned records as well as monitors and maintains the integrity of the legal medical record.
Solves complex clerical office and chart locator problems.
Identifies trends in scanning errors and processes and communicates to management.
Assists with quality review of medical records as appropriate and determined by manager.
Reviews the medical record and assignment of deficiencies to assure compliance rules and regulations for record completion.
Audits accuracy of electronic and manual entry and facilitates resolution of any discrepancies.
Maintains records using multiple, complex systems to retrieve files, locate missing records, file/or scan new and updated information. Identify multiple records.
Determines appropriate document content and data necessary to be
Reviews medical records for completeness, and files records in filing system.
Monitors entries made into medical record documents to ensure that all information is legible, complete, and signed.
Reviews scanned documents for accuracy, legibility, and appropriate identification.
Provides customer service related duties.
Communicates with physicians and staff to clarify diagnosis or get additional information.
Ensures safe care to patients, staff and visitors; adheres to all Memorial Hermann policies, procedures, and standards within budgetary specifications including time management, supply management, productivity and quality of service.
Promotes individual professional growth and development by meeting requirements for mandatory/continuing education and skills competency; supports department-based goals which contribute to the success of the organization; serves as preceptor, mentor and resource to less experienced staff.
Other duties as assigned
Apply
Your application has been successfully submitted.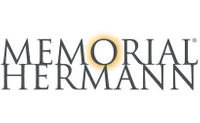 More than a century of patient-centered care. At Memorial Hermann, we are all about advancing health. Yours.