Director of Customer Experience/Patient Relations
Position responsible for overall management of the operation of the Patient Relations Department, which includes Patient Representatives who advocate on behalf of the patient, Customer Service Manager who coordinates the VIP and hospital wide customer service initiatives, and Volunteer Patient Representatives who make visits to inpatients and assist in surgery and ICU waiting areas. Incumbent monitors institutional adherence to the JCAHO standard on patient rights and serves as a member of the Bioethics Committee.
Job Description
Minimum Qualifications
Education: Bachelors of Art or Bachelors of Science degree in Psychology, Sociology, Business, Management or Marketing or equivalent experience
Licenses/Certifications: (None)
Experience / Knowledge / Skills:
Five (5) years management experience involving Patient Relations or customer service management
Expert knowledge of Performance Improvement tools, techniques, and processes
Demonstrates commitment to the Partners-in-Caring process by integrating our culture in all internal and external customer interactions; delivers on our brand promise of "we advance health" through innovation, accountability, empowerment, collaboration, compassion and results while ensuring one Memorial Hermann.
Principal Accountabilities
Plans and coordinates overall program to assure excellent customer service in all areas.
Develops improvement programs based on identified customer service needs; analyzes and interprets customer service surveys; works with directors, managers, and front line staff to achieve desired outcomes; reports regularly at departmental meetings, hospital, and medical staff committees and service lines.
Provides administrative management and overall direction for all aspects of the Patient Relations Department.
Assures that revenue, expenses, contribution margin and FTE's meet or exceed budget; prepares and submits budget and related reports; forecasts and accurately projects expenses; takes corrective action to address negative variances; identifies and proposes capital budget items appropriately.
Assures that patients and family members receive appropriate responses to written and verbal complaints related to care, treatment, or service.
Plans, directs, reviews, and analyzes comprehensive reports to Administration and Directors regarding patients' and families' perceptions of care.
Collaborates with administrative, medical, nursing, ancillary, and legal/risk management staff on problem investigation, resolution, response, and prevention.
Provides for competent, culturally sensitive oral and written communication through professional foreign language interpreters.
Provides education to staff on complaint management, patient rights, and customer service.
Ensures safe care to patients, staff and visitors; adheres to all Memorial Hermann policies, procedures, and standards within budgetary specifications including time management, supply management, productivity and quality of service.
Promotes individual professional growth and development by meeting requirements for mandatory/continuing education and skills competency; supports department-based goals which contribute to the success of the organization; serves as preceptor, mentor and resource to less experienced staff.
Other duties as assigned.
Employee Signature:________________________________________ Date:_________________
Manager Signature:_________________________________________ Date:_________________
Must be able to demonstrate knowledge and skills necessary to provide care appropriate to the patient served. Must demonstrate knowledge of the principles of growth and development as it relates to the different life cycles. Specific age groups that are served by this position are circled:
| Neonate | Infant | Pediatric | Adolescent | Adult | Adult/Geriatric |
EXPLORE LOCATION
Apply
Your application has been successfully submitted.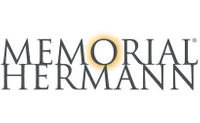 More than a century of patient-centered care. At Memorial Hermann, we are all about advancing health. Yours.