Manager, Float Pool Operations - Central Staffing
The Manager, Float Pool Operations supports Memorial Hermann Central Staffing internal float pool. This position is responsible for managing full time administrative team members as well as our PRN float pool of approximately 1000 employees.
The incumbent will be responsible in interacting heavily with various business units within Memorial Hermann Health System, ensuring staffing needs are met and service levels are exceeded by handling all client/customer questions, concerns, day-to-day functions/staffing operations of a multi-system health care company to ensure production requirements are met with regards to all aspects of staffing. This position will require periodic traveling to all campuses within the Memorial Hermann Healthcare System. This position will report to the Director of Central Staffing.
Job Description
MINIMUM QUALIFICATIONS
Education:  Bachelor's degree in Human Resources or related field required (i.e. healthcare operations, business, nursing).
Licenses/Certifications: (None)
Experience/Knowledge/Skills: 
Three (3) years of management experience required. Preferred experience in a healthcare or staffing environment; knowledge of float pool operations preferred.

Ability to collaborate and work successfully across all levels of the organization, demonstrating excellent communication, organizational, and leadership skills.
Effective oral and written communication skills.
Experience in increasing employee engagement to drive long term results, increasing work productivity
Demonstrated experience in leading and motivating a team.
Must be able to articulate sound business decisions regarding the ever changing demands within a staffing/service industry.
Ability to perform complex project tasks, often switching between high-level strategy and helping with supporting tasks as needed to promote team success.
Identifies operational barriers and develops and implements tools/processes to remove them.
High level of comfort and knowledge with data collection and analytics, inclusive of reporting and budgeting; uses available data to inform decisions and strategy recommendations.
Must be highly motivated and enthusiastic while demonstrating a professional demeanor and possessing strong interpersonal skills.
Models dependability and shows consistency between words and actions, gaining trust and respect. Holds self-accountable for outcomes and monitors metrics.
Demonstrates commitment to the Partners-in-Caring process by integrating our culture in all internal and external customer interactions; delivers on our brand promise of "Advancing health. Personalizing care" through compassion, courage, credibility, and commitment to community.
PRINCIPLE ACCOUNTABILITIES 
Plans, formulates and coordinates overall program to assure excellent customer satisfaction for all lines of business; develops improvement programs based on identified customer's staffing needs; collaborates with human resources, talent acquisition and client/customer to achieve desired outcomes; reports regularly at management meetings and reviews staffing office progress, fill rates, cancellation rates per facility etc.
Establishes performance goals, measurable improvements and productivity standards that drive the staffing process. Accountable in meeting such established measures. Submits Monthly reports on a timely basis.
Establishes relationships to determine business needs. Develops and implements initiatives based on assessment to meet staffing needs. Promptly acts on requests from clients/customers for staff coverage with a true sense of urgency.
Creates and maintains a comprehensive set of standard department operational procedures. Ensures services provided are consistent with company policies, service standards, and applicable laws and regulations through management of the services and ongoing assessment and supervision of all client and assigned staff.
Ensures the compliance of all personnel records for 

Central Staffing

 including file audits and regular review/reporting of compliance standing.
Develops, manages, and implements business plans to generate increase awareness of Central Staffing.
Maintains awareness of changes in legislation which might impact the business, mode of operation, or liability.
Ensures adherence to external regulatory agencies, policies and procedures, within budgetary specifications, including time management and supply management: coordinates resource allocations (supplies, staff, etc.).
Ensures safe care to patients, staff and visitors; adheres to all Memorial Hermann policies, procedures, and standards within budgetary specifications including time management, supply management, productivity and quality of service.
Promotes individual professional growth and development by meeting requirements for mandatory/continuing education and skills competency; supports department-based goals which contribute to the success of the organization; serves as preceptor, mentor and resource to less experienced staff.
Other duties as assigned.
EXPLORE LOCATION
Apply
Your application has been successfully submitted.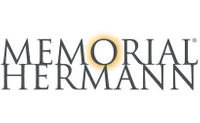 More than a century of patient-centered care. At Memorial Hermann, we are all about advancing health. Yours.