Supplemental X-ray technologist
This position performs radiography (x-ray) examinations to aid physicians in the diagnosis and treatment of patients. This position may also perform some exams in more complex modalities.
Job Description
Minimum Qualifications
Education: Graduate of an accredited school of Radiologic Technology
Licenses/Certifications:
Certified in Basic or Advanced Life Support, required

Current license or temporary license by the Texas Medical Board (MRT), required

Registered Radiology Technologist by the American Registry of Radiologic Technologists (ARRT-R), required
Experience / Knowledge / Skills:
Ability to lift and/or maneuver patients in conjunction with others in order to perform job functions

Demonstrates commitment to the Partners-in-Caring process by integrating our culture in all internal and external customer interactions; delivers on our brand promise of "Advancing health. Personalizing care" through compassion, courage, credibility, and commitment to community.

.
Principal Accountabilities
Performs radiography (x-ray) exams on patients ensuring compliance with all radiation safety procedures: Prepares patients for exam, obtains and records patient's vital signs, explains procedure, administers IV and contrast when necessary, positions patients for the exam, selects appropriate imaging techniques, and ensures technical quality of the images.
Enters and monitors patient data.
Performs quality assurance on radiology equipment. May assist with initial and renewal application for ACR and other accreditation.
Identifies and reports any accidents, complaints or equipment malfunction to department management.
Takes emergency call within the department. May be required to work weekends and float to other locations as needed.
May administer breath alcohol test and/or urine drug screens.
May be required to perform patient registration tasks such as verifying insurance, collecting payments, etc.
Ensures safe care to patients, staff and visitors; adheres to all Memorial Hermann policies, procedures, and standards within budgetary specifications including time management, supply management, productivity and quality of service.

Promotes individual professional growth and development by meeting requirements for mandatory/continuing education and skills competency; supports department-based goals which contribute to the success of the organization; serves as preceptor, mentor and resource to less experienced staff.

Other duties as assigned
EXPLORE LOCATION
Apply
Your application has been successfully submitted.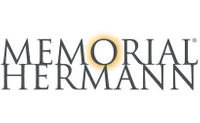 More than a century of patient-centered care. At Memorial Hermann, we are all about advancing health. Yours.