Supplemental Laboratory Technician
Position is responsible for performing and overseeing various laboratory procedures/processes as assigned.
Job Description
Minimum Qualifications
Education: High School diploma or GED, preferred
Licenses/Certifications: (None)
Experience / Knowledge / Skills:
One (1) year clinical work experience or graduate of an approved medical trade school program
Demonstrates commitment to the Partners-in-Caring process by integrating our culture in all internal and external customer interactions; delivers on our brand promise of "we advance health" through innovation, accountability, empowerment, collaboration, compassion and results while ensuring one Memorial Hermann.
Principal Accountabilities
Performs daily lab operations including sample processing, result 

reporting/distribution,

 personnel direction (as appropriate), and clerical duties as required to maintain efficient work flow, at a competent level and according to the age/needs of the patient/population served, communicating special circumstances to appropriate personnel.
Performs at least 50% of time in other job functions such as supply chain management, project management, and providing direction and oversight of others within assigned area.
Interacts with hospital personnel, volunteers, physicians and patients as to specimens and orders coming into the Laboratory Services and with sensitivity to their needs.
Complies with policies, procedures, and initiatives of laboratory services, the hospital, and system; understands, communicates and complies with standards and conditions set forth by various governmental and accrediting agencies including TJC, CAP, AABB, CMS, HCFA and CLIA.
Performs duties in a manner to promote quality patient care and customer 

service/satisfaction,

 while promoting safety, cost efficiently and a commitment to the PI process.
Gains/maintains functional knowledge of system computers as required by job assignment.
Ensures safe care to patients, staff and visitors; adheres to all Memorial Hermann policies, procedures, and standards within budgetary specifications including time management, supply management, productivity and quality of service.
Promotes individual professional growth and development by meeting requirements for mandatory/continuing education and skills competency; supports department-based goals which contribute to the success of the organization; serves as preceptor, mentor and resource to less experienced staff.
Other duties as assigned.
EXPLORE LOCATION
Apply
Your application has been successfully submitted.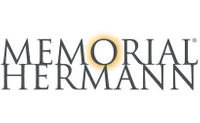 More than a century of patient-centered care. At Memorial Hermann, we are all about advancing health. Yours.