Laboratory Manager - Southeast
Position is responsible for management of Laboratory operations including supervision of staff and processes, ensuring quality, cost efficiencies and patient (customer) satisfaction for >4 bed hospital or Consolidated Laboratory. Performs certain administrative functions as directed by the Laboratory Director. Represents the Laboratory in the absence of the Director. Delivers certain, appropriate patient care according to the age of the patient/population served
Job Description
Minimum Qualifications
Education: Bachelors Degree in medical laboratory Technology, Biological Science, or related field; or equivalent combination of education and experience
Licenses/Certifications: 
CHS (Certified Histocompatibility Specialist) and/or CHT (Certified Histocompatibility Technologist) by the American Board of Histocompatibility and Immunogenetics (ABHI) and/or Board of Certification for Medical Technologist (MT) 

or

Medical Laboratory Scientist (MLS) 

or

Histotechnologist (HTL) 

or

Cytotechnologist (CT) by the American Society of Clinical Pathology (ASCP) 

or

American Medical Technologists (AMT)
Experience / Knowledge / Skills:
Four (4) years of experience in laboratory operations for HLA six (6) years is preferred, including 

two (2)  years

 in a supervisory capacity
Excellent communication skills
Demonstrates commitment to the Partners-in-Caring process by integrating our culture in all internal and external customer interactions; delivers on our brand promise of "we advance health" through innovation, accountability, empowerment, collaboration, compassion and results while ensuring one Memorial Hermann.
Principal Accountabilities
Works with the Director to develop and implement processes and initiatives that monitor and improve customer satisfaction. 
Supports system and campus customer service initiatives. Is sensitive to customer service issues and responds appropriately. 
Builds and maintains effective relationships which create a high level of trust with laboratory employees and other departments. 
Works with the Director to continuously improve key laboratory processes, understands and utilizes the quality process, techniques and principles. Facilitates a team approach to problem solving and process improvement. Supports the hospitals quality process.
Routinely supervises various laboratory processes including technical, non-technical, pre-analytical, post-analytical and processes involving the laboratory information system. Performs or oversees various administrative functions as delegated by the Director. Such functions may include maintaining appropriate inventory levels, staffing levels and payroll. Ensures that resources are used appropriately and maximum efficiency is achieved. Frequently represents laboratory management with or on behalf of the Director with physicians, patients and other departments.
Supervises various laboratory employees overseeing their training and 

establishment/maintenance

 of competency levels. 
Performs timely employee performance evaluations and counseling when appropriate. Is an integral part of the interview process and provides the Director with input relating to hiring and termination. Routinely communicates new initiatives and policies to employees.
Develops and implements departmental procedures in coordination with Medical Director to meet Regulatory Compliance such as TJC, FDA, AABB, CAP, CLIA, OSHA, and HCFA.
Ensures safe care to patients, staff and visitors; adheres to all Memorial Hermann policies, procedures, and standards within budgetary specifications including time management, supply management, productivity and quality of service.
Promotes individual professional growth and development by meeting requirements for mandatory/continuing education and skills competency; supports department-based goals which contribute to the success of the organization; serves as preceptor, mentor and resource to less experienced staff.
Other duties as assigned.
EXPLORE LOCATION
Apply
Your application has been successfully submitted.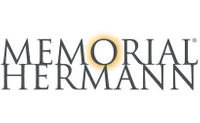 More than a century of patient-centered care. At Memorial Hermann, we are all about advancing health. Yours.