Administrator
This job is no longer accepting applications.
In your role as Surgery Center Administrator, you will create an environment that builds and maintains the center's reputation as the surgery center of choice in your area. Core ways you will influence the reputation is by leading business development efforts, maintaining a high standard of service to physicians and patients, and ensuring your center has exceptional clinical practice standards. You will also be a key member of a team of like-minded peer Administrators that collaborate with one another sharing ideas and best practices. By combining your team's resources with those from your physician equity partners, HCA market hospitals, and corporate support teams allow us to continue to set the standard for Ambulatory Surgery together.
What you will do in this role:
Drive industry leading patient satisfaction, physician satisfaction, and employee engagement results for your operation
Lead presentations to and maintain strong partnerships with your center's Governing Body, Medical Director, overlap hospitals, and your team
Lead business development for your center through continually developing your network, market knowledge, and relationship with your business development representative
Lead feasibility research for adding service lines and optimizing case mix
Leverage your best in class internal corporate support teams in areas such as recruitment, partnership management, legal, business development, risk management, patient safety, human resources, accounting, financial reporting, etc
Partner with your Business Office to institute budget controls, monitor accounts receivables and payables, prepare, and project annual budgets
Ensure that your facility meets all related local, state, federal, and accrediting-body rules and regulations
Effectively manage your controllable costs such as labor and expenses
Negotiate and execute favorable center contracts while leveraging your GPO
What qualifications you will need:
Bachelor's Degree in Business, Nursing or related field
Equivalent work experience may substitute degree requirement
Minimum (3) years direct experience or related experience
Experience in outpatient healthcare operations or similar service environments preferred
Ambulatory Services Division is a growth-oriented business sector of HCA Healthcare. We encompass 140+ surgery centers across 16 states with 3,200 physician partners. We perform outpatient surgery cases in our single and multispecialty centers across HCA Healthcare. We are in more than 13 divisions. The size of our surgery centers creates a culture where everyone knows one another. We have a shared focus on providing the best possible experience for those that we serve.
HCA Healthcare has been named one of the World's Most Ethical Companies by Ethisphere Institute for over a decade. In recent years, HCA Healthcare spent an estimated $3.7 billion in cost for the delivery of charitable care, uninsured discounts, and other uncompensated expenses.
Apply
Your application has been successfully submitted.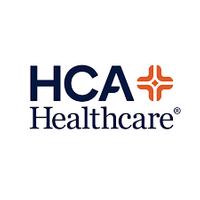 Above all else, we are committed to the care and improvement of human life.