Medical Office Specialist
This job is no longer accepting applications.
You will manage all front office functions including patient relations, check-in/check-out, scheduling, insurance verification, and answering phones
· You will manage filing and retrieving medical records and patient information
· You will assist with collecting and recording co-pays (cash and/or charge) including balancing the day in the computer
What Qualifications you will need:
· One year of experience in a medical office setting is preferred
· Experience using an EHR system is highly preferred
Physician Services Group is skilled in physician employment, practice and urgent care operations. We are experts in hospitalist integration, and graduate medical education. We lead more than 1,300 physician practices and 170+ urgent care centers. We are HCA Healthcare's graduate medical education leader. We provide direction for over 260 exceptional resident and fellowship programs. We focus on carrying out value-added solutions. These solutions help physicians deliver patient-centered healthcare. We support HCA Healthcare's commitment to the care and improvement of human life.
HCA Healthcare has been named one of the World's Most Ethical Companies by Ethisphere Institute for over a decade. In recent years, HCA Healthcare spent an estimated $3.7 billion in cost for the delivery of charitable care, uninsured discounts, and other uncompensated expenses.
"Good people beget good people."
- Dr. Thomas Frist, Sr.
HCA Healthcare Co-Founder
We are a family 270,000 dedicated professionals! Our Talent Acquisition team is reviewing applications for our Medical Office Specialist opening. Qualified candidates will be contacted for interviews. Submit your resume today to join our community of caring!
We are an equal opportunity employer and value diversity at our company. We do not discriminate on the basis of race, religion, color, national origin, gender, sexual orientation, age, marital status, veteran status, or disability status.
Apply
Apply
Your application has been successfully submitted.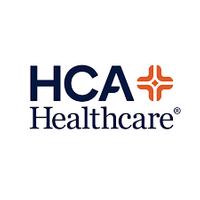 Above all else, we are committed to the care and improvement of human life.