Director Facilities Management
This job is no longer accepting applications.
The Director of Engineering Services is responsible for planning, organizing, leading, and controlling the Engineering and Security Services for the facility. In addition, the Director of Engineering Services serves as the Hospital Safety officer and Emergency Management Coordinator.
Performs the daily managerial duties to ensure the following operational functions are completed: payroll processing, performance appraisals, problem solving, giving work assignments, traning and enforcing departmental and hospital wide policies and procedures.
Ensures proper safety standards are used to include but not limited to the correct germicidal or chemical solutions mixtures, and the use of appropriate safety sign indicators, e.g., wet floor, etc.
Personally inspects hallways, floors, patient rooms, and all other appropriate areas to ensure cleaning standards are being met.
Ensures equipment and various materials are stored in proper location within the janitor closet and the area is kept safe and free of clutter.
Frequently meets with Linen Supervisor to verify all linen is being cleaned and delivered in a timely manner.
Ensures all linen, bio hazard waste, regular trash pickup and removal of such are performed on a regular basis.
Manages special projects and performs all other duties as assigned by Administration.
All employees will be held accountable for attending training regarding the Code of Conduct program at least annually
Qualifications
What qualifications you will need:
Bachelor's degree or equivalent level of training.
5 years management experience in a hospital setting. Knowledge of OSHA, JCAHO, and NFPA regulations and standards required.
HCA Healthcare ranks on Fortune's list of Most Admired Companies for three consecutive years and HCA ranks 63rd on the fortune 500 list. In addition Ethisphere named HCA as one of the World's Most Ethical Companies. We want you to join our tradition of excellence. Intrigued? We'd love to hear from you.
If you find this opportunity compelling, we encourage you to apply. We promptly review all applications. If you are highly qualified you will hear from one of our recruiters. We are actively interviewing so apply today!
We are an equal opportunity employer and value diversity at our company. We do not discriminate on the basis of race, religion, color, national origin, gender, sexual orientation, age, marital status, veteran status, or disability status.
Notice
Our Company's recruiters are here to help unlock the next possibility within your career and we take your candidate experience very seriously. During the recruitment process, no recruiter or employee will request financial or personal information (Social Security Number, credit card or bank information, etc.) from you via email. The recruiters will not email you from a public webmail client like Gmail or Yahoo Mail. If you feel suspicious of a job posting or job-related email, let us know by clicking here.
For questions about your job application or this site please contact HCAhrAnswers at 1-844-422-5627 option 1.
Apply
Apply
Your application has been successfully submitted.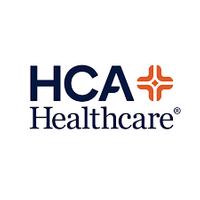 Above all else, we are committed to the care and improvement of human life.