Unit Secretary
This job is no longer accepting applications.
Under the supervision of the director the unit secretary performs clerical and support services.
Directly responsible for answering the phone on/or within the unit, acting as the primary point of contact for internal/external customers, and directing the patient flow within the unit.
Fulfills the duty and responsibility to maintain competence and to continue personal and professional growth.
Identifies and assists with opportunities for performance improvement activities on the unit and with other service areas.
Demonstrates fiscal responsibility by taking ownership of time management, decreasing waste (of time and supplies) and promoting cost effectiveness while maintaining patient safety and quality of care.
Demonstrates the ability to be an advocate for and strive to protect the health, safety and rights of the patient.
Interactions with patients and colleagues demonstrate compassion and respect for the inherent dignity, worth, and uniqueness of every individual, unrestricted by considerations of social or economic status or cultural beliefs.
Communicate effectively with other care providers (physicians, nurses, business office, and medical records) to provide for continuity of patient care and to meet the needs of the customers we serve.
Demonstrates ability to fulfill requirements of attendance, punctuality, and timekeeping practices.
Behaviors and interactions demonstrate a positive attitude, personal initiative and motivation to achieve the goals of the unit.
To uphold the standards of the profession and organization and practice ethically and with integrity.
Other duties as assigned
Qualifications
What qualifications you will need:
Prior clerical or secretarial experience in a clinical setting preferred
BCLS Certification required
Reads and writes basic English with the basic skills necessary to transfer physician's orders. Basic computer and typing skills. 
Ability to demonstrate good written and oral communication skills, organized with attention to detail. Willing to learn new technical skills as applicable.
HCA Healthcare ranks on Fortune's list of Most Admired Companies for three consecutive years and HCA ranks 63rd on the fortune 500 list. In addition Ethisphere named HCA as one of the World's Most Ethical Companies. We want you to join our tradition of excellence. Intrigued? We'd love to hear from you.
If you find this opportunity compelling, we encourage you to apply. We promptly review all applications. If you are highly qualified you will hear from one of our recruiters. We are actively interviewing so apply today!
We are an equal opportunity employer and value diversity at our company. We do not discriminate on the basis of race, religion, color, national origin, gender, sexual orientation, age, marital status, veteran status, or disability status.


Notice
Our Company's recruiters are here to help unlock the next possibility within your career and we take your candidate experience very seriously. During the recruitment process, no recruiter or employee will request financial or personal information (Social Security Number, credit card or bank information, etc.) from you via email. The recruiters will not email you from a public webmail client like Gmail or Yahoo Mail. If you feel suspicious of a job posting or job-related email, let us know by clicking here.
For questions about your job application or this site please contact HCAhrAnswers at 1-844-422-5627 option 1.
Apply
Your application has been successfully submitted.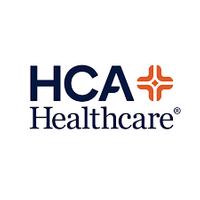 Above all else, we are committed to the care and improvement of human life.