HEALTH SOLUTIONS CASE MANAGER
This job is no longer accepting applications.
Responsible for assessing, planning, implementing, coordinating, monitoring, and evaluating options and services required to meet an individual's health needs using communication and available resources to promote quality, cost-effective outcomes.
Job Description
Job Description
Minimum Qualifications
Education: Graduate of an accredited school of nursing Associate of Nursing orBachelor of Nursing
Licenses/Certifications: Current, unrestricted Texas licensure to practice as a Registered Nurse required, CCM certification preferred
Experience / Knowledge / Skills:
Minimum of three (3) years clinical experience and one (1) to two (2) years experience in a Managed Care environment performing case management
Knowledgeable and compliant with all relevant laws, rules regulations and accreditation standards and requirement
Strong clinical background in nursing or social services
Knowledge of insurance terminology
Basic knowledge of computer system
Excellent verbal and written communication skills
Ability to perform multiple tasks simultaneously, works under pressure, and meet critical deadlines
Assertiveness and negotiation skills, which support ability to interact with hospital, discharge planner, physicians and other health care providers
Exceptional documentation skills
Ability to work independently, manage time and prioritize projects
Demonstrates commitment to the Partners-in-Caring process by integrating our culture in all internal and external customer interactions; delivers on our brand promise of "we advance health" through innovation, accountability, empowerment, collaboration, compassion and results while ensuring one Memorial Hermann.
Principal Accountabilities
Demonstrates commitment to Health Solutions behavioral expectations in all interactions and in performing all job duties. Perform job duties in a manner to promote quality patient care and customer service/satisfaction, while promoting safety and cost efficiency.
Analyzes referrals to accept or deny individuals according to Case Management procedures.
Serves as a means for facilitating patient wellness and autonomy though advocacy, communication, education, and identification of service resources.
Helps identify appropriate providers and facilities throughout the continuum of services while ensuring that available resources are being used in a timely and cost effective manner in order to obtain optimal value for both the patient and the client.
Establish/maintain good rapport with provider to obtain necessary information.
Follow Health Solutions guidelines and procedures to make appropriate referrals relative to individual cases (Physician Review, Stop Loss, etc.).
Presents all cases when unable to negotiate an acceptable alternative to the Medical Director for determination.
Collects accurate data for system input by using correct coding of diagnoses and/or procedures.
Enters data into appropriate system and prepare all written communication to patient and/or provider.
Adheres to and apply all Health Solutions policies, procedures, and guidelines appropriately.
Achieves an in-depth knowledge of client benefit plan.
Acts as resource person for Utilization Review staff.
Performs other related duties as requested by Supervisor/Director.
Process and maintain confidential information according to confidentiality policy.
Negotiates fees with non contracted providers and refer to contracting.
Maintains a 90% or greater score on the quarterly audit tool.
Communicate, collaborate and cooperate with internal and external stakeholders.
Adheres to all Compliance/Program Integrity requirements.
Complies with HIPAA Regulations
Ensures safe care to patients, staff and visitors; adheres to all Memorial Hermann policies, procedures, and standards within budgetary specifications including time management, supply management, productivity and quality of service.
Promotes individual professional growth and development by meeting requirements for mandatory/continuing education and skills competency; supports department-based goals which contribute to the success of the organization; serves as preceptor, mentor and resource to less experienced staff.
Other duties as assigned
Apply
Your application has been successfully submitted.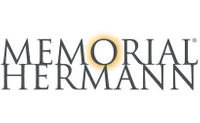 More than a century of patient-centered care. At Memorial Hermann, we are all about advancing health. Yours.