Case Management Assistant
This job is no longer accepting applications.
Under the general direction of the Case Management Director, the Case Management Assistant provides support to the Case Management team, physicians, and medical office staff office. The CM Assistant facilitates resolution of issues, gathers pertinent information for use by the team, participates in outreach to patients/families, and facilitates processes that promote successful care transitions.
Job Description
Minimum Qualifications:
Education: Educational preparation as a LVN, Respiratory Therapist, Certified Medical Assistant or Bachelors Degree in Healthcare related field
Licenses/Certifications:(None)
Experience / Knowledge / Skills:
Minimum of two (2) years working in a patient care environment, outpatient clinical or physician office preferred
Experience working directly with patients, physicians and other caregivers required
Experience providing patient education in a clinic or outpatient setting preferred
Ability to demonstrate knowledge of the Medical Home Initiative, and to work with payors, case managers, business office support and others to facilitate the appropriate and cost effective use of resources
Proficient in word processing and spreadsheet software with basic knowledge of database applications
Demonstrate superior written and verbal communication skills and negotiation skills, as well as ability to manage multiple tasks and priorities simultaneously
Effective oral and written communication skills
Demonstrates commitment to the Partners-in-Caring process by integrating our culture in all internal and external customer interactions; delivers on our brand promise of "we advance health" through innovation, accountability, empowerment, collaboration, compassion and results while ensuring one Memorial Hermann.
Principal Accountabilities
Participates in the development of patient educational programs, in conjunction with MHMD and CPC subcommittees.
Provides information, guidance and support to the Case Management team relative to the development of individualized plans of care.
Acts as resource to Case Managers in the provision of services on an inpatient and ambulatory basis.
Acts as a liaison between Case Managers and the Medical management team in response to specific program issues.
Maintains current expertise in standards and criteria utilized by third-party payor expectations, and NCQA's Medical Home Standards.
Provides information to CBO for review and update of Insurance Rules screens, in order to assure that timely and accurate contract information is available to Medical Management team at all times.
Tracks denial by type, payor, appeal outcome, documents in appropriate TQ screens, and reports denial trends.
Provides organizational support and input to the MHMD/Inpatient Care Management teams.
Provides denial and non-certified day information to Case Managers to reduce potential denials as appropriate.
In collaboration with physicians and other providers, initiates and delivers denials as appropriate.
In collaboration with the PCP or Physician Advisor, review and provides input into the appeal process as needed.
Provides outreach to patients/families and physicians in accordance with goals set within contractual and clinical outcome metrics.
Ensures quality, safe care to populations managed and targeted within programs at One Memorial Hermann, adhering to policies, procedures, and standards, within budgetary specifications, including time management, supply management, productivity, and accuracy of practice.
Promotes individual professional growth and development by meeting requirements for mandatory/continuing education, skills competency, supports department-based goals which contribute to the success of the organization; serves as preceptor, mentor, and resource to less experienced staff.
Participates in discharge planning activities (e.g. contact with post acute care facilities, other community resources and transportation) as needed to assure safe patient transitions from hospital to home and appropriate linkage to post acute providers.
Participates in performance improvement activities of the department and One Memorial Hermann.
Other duties as assigned.
Apply
Your application has been successfully submitted.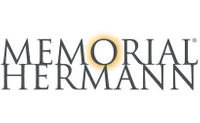 More than a century of patient-centered care. At Memorial Hermann, we are all about advancing health. Yours.