CLINICAL PROJECT MANAGER
This job is no longer accepting applications.
Position is responsible for managing small scale projects in support of hospital business objectives.
Job Description
Minimum Qualifications
Education:  Bachelors degree in Business or related field, or comparable combined education and experience
Licenses/Certifications: (None)
Experience / Knowledge / Skills:
Two (2) years work experience leading special projects
Experience leading work teams
Demonstrated pattern of growth in ability to lead others
Planning and organizational skills
Excellent communication skills
Understanding of project management processes
Demonstrates commitment to the Partners-in-Caring process by integrating our culture in all internal and external customer interactions; delivers on our brand promise of "we advance health" through innovation, accountability, empowerment, collaboration, compassion and results while ensuring one Memorial Hermann.
Principal Accountabilities
Provides leadership to assigned projects.
Performs project management administrative tasks.
Assumes responsibility for the success of assigned projects or portions of projects.
Ensures safe care to patients, staff and visitors; adheres to all Memorial Hermann policies, procedures, and standards within budgetary specifications including time management, supply management, productivity and quality of service.
Promotes individual professional growth and development by meeting requirements for mandatory/continuing education and skills competency; supports department-based goals which contribute to the success of the organization; serves as preceptor, mentor and resource to less experienced staff.
Other duties as assigned.
SAVE JOB
Back to navigation (Responsibilities)
OUR CULTURE
What does it mean to truly connect with a patient? You'll find out as part of the Memorial Hermann Health System. Here, you'll have the unique opportunity to utilize the latest technical advances in medicine while also benefiting from our insights into the human aspects of care. You'll serve each patient as an individual, and you'll help develop their own personalized plan of care.
Every day, you'll be empowered to do what's best for them while also advancing your own skills. If you want to explore a change in your career, we encourage it. In fact, we celebrate it. Your mentors will guide your growth, your co-workers will encourage your success and your career will be built the way you want. We invite you to follow your dreams and lead with compassionate care.
Apply
Your application has been successfully submitted.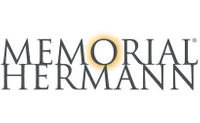 More than a century of patient-centered care. At Memorial Hermann, we are all about advancing health. Yours.