ABDOMINAL TRANSPLANT EDUCATOR
This job is no longer accepting applications.
Position responsible for providing and coordinating direct staff education, indirect patient education, orientation training, and development of curriculum and individual learning plans and monitoring staff.
Job Description
Minimum Qualifications
Education: (None)
Licenses/Certifications:
Current State of Texas license/permit to practice vocational nursing
Completion of Basic Life Support; other certification based upon specific nursing unit requirements
Experience / Knowledge / Skills:
At least five (5) years clinical experience as a Licensed Vocational Nurse
Demonstrates commitment to the Partners-in-Caring process by integrating our culture in all internal and external customer interactions; delivers on our brand promise of "we advance health" through innovation, accountability, empowerment, collaboration, compassion and results while ensuring one Memorial Hermann.
Principal Accountabilities
Serves as an educational resource at the service level and for core hospital activities. Assesses, plans, develops, coordinates, implements and evaluates educational needs that are appropriate to target population.
Facilitates and coordinates individual learning plans.
Promotes team approach to healthcare delivery. Facilitates effective patient education at the service level. Evaluates effectiveness of patient education.
Ensures safe care to patients, staff and visitors; adheres to all Memorial Hermann policies, procedures, and standards within budgetary specifications including time management, supply management, productivity and quality of service.
Promotes individual professional growth and development by meeting requirements for mandatory/continuing education and skills competency; supports department-based goals which contribute to the success of the organization; serves as preceptor, mentor and resource to less experienced staff.
Other duties as assigned.
Apply
Your application has been successfully submitted.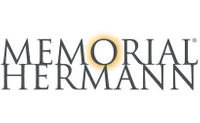 More than a century of patient-centered care. At Memorial Hermann, we are all about advancing health. Yours.