SLP, PART-TIME WEEKENDS - SOUTHEAST & PEARLAND
This job is no longer accepting applications.
Position responsible for the evaluation and rehabilitation of patients of all ages with communication and oral-pharyngeal disorders of functional or neurological origin, in order to facilitate the development and maintenance of human communication and swallowing ability. Documents findings, progress and instruction to patients and caregivers. Serves as resource to Speech Pathologist Is. Assists Level III speech pathologists and leadership with program development. Provides training and guidance to students and interns.
Job Description
Part-time weekend coverage need for our Southeast and Pearland Hospitals
Training/orientation will be held on weekdays
Schedule
Friday-Sunday OR
Saturday-Monday
Location
Southeast & Pearland Hospitals
Minimum Qualifications:
Education: Graduate degree in Speech/Language Pathology from an accredited university-based speech/language pathology program
Licenses/Certifications: Current license to practice speech/language pathology by the State Board of Examiners for Speech Pathology and Audiology for Texas. Current certification from the American Speech-Language-Hearing Association. Current certification in Basic Life Support
Experience / Knowledge / Skills:
Must have at least two (2) years experience.
The position requires occasional lifting and carrying of up to 30 pounds; prolonged standing; frequent walking, stooping and squatting. Fine hand dexterity, eye-hand coordination, the ability to receive oral and written communication, and to communicate verbally and in writing are also necessary. The visual ability to monitor instruments, computers and equipment, recognize alphanumeric characters, distinguish colors and observe physical characteristics are essential to this position.
Demonstrates commitment to the Partners-in-Caring process by integrating our culture in all internal and external customer interactions; delivers on our brand promise of "we advance health" through innovation, accountability, empowerment, collaboration, compassion and results while ensuring one Memorial Hermann.
PRINCIPAL ACCOUNTABILITIES:
Assumes responsibility in the care of the patient. Performs complete, comprehensive evaluation of patients with a physician's referral. Accurately interprets evaluation findings. Completes a written plan of care, develops goals based on evaluation findings, and develops a comprehensive program to attain goals.
Implements a speech/language pathology treatment program. Re-assess patient status and alters treatment goals, plan, and program as needed. Motivates and instructs patient/caregivers using appropriate methods
Communicates effectively with staff, patients/caregivers and professional colleagues to include physicians and insurance companies. 
Manages time effectively.
Documents appropriately in the medical record and completes other documentation duties accurately and efficiently.
Serve as a clinical resource, mentor, and clinical instructor to staff, students, hospital, schools and/or the community in general. 
Actively pursues clinical expertise in specific treatment techniques or management of a particular patient population.
 Actively participates in organized system/facility/departmental committees and taskforces.
Present education/in-services/journal reviews to colleagues, peers, and/or the community
Ensures safe care to patients, staff and visitors; adheres to all Memorial Hermann policies, procedures, and standards within budgetary specifications including time management, supply management, productivity and quality of service.
Promotes individual professional growth and development by meeting requirements for mandatory/continuing education and skills competency; supports department-based goals which contribute to the success of the organization;
Other duties as assigned.
Apply
Your application has been successfully submitted.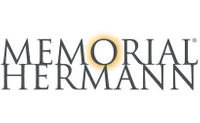 More than a century of patient-centered care. At Memorial Hermann, we are all about advancing health. Yours.