CLINICAL COORDINATOR, NIGHTS
This job is no longer accepting applications.
Responsible for serving as a clinical expert in the delivery and management of comprehensive patient care, utilizing research and evidence-based practice as necessary; for expertly caring for patients from multiple services/specialties, and for more complex diagnosis.
Job Description
Located in dynamic Pearland, one of the fastest-growing communities in the country, Memorial Hermann Pearland Hospital brings the expertise of the Memorial Hermann Health System close to home, making the region's top medical experts available to families in the Pearland/Brazoria County area. The hospital features advanced medical equipment and state-of-the-art technology used to address diverse healthcare needs, from quick outpatient visits to procedures requiring highly specialized inpatient care.
Recipient of the Press Ganey Guardian of Excellence Award, our Emergency Center has 18 beds including trauma/critical, isolation, and pediatric exam/treatment rooms and is accredited by The Joint Commission (TJC).
Minimum Qualifications
Education:Graduate of an accredited School of Professional Nursing; Bachelors of Nursing preferred
Licenses/Certifications: 
Current State of Texas license or temporary/compact license to practice professional nursing 
Certified in Basic Life Support required
Additional certifications may be required based on discipline and/or nursing unit requirements
Experience / Knowledge / Skills:
Three (3) years nursing experience in area of specialty
Demonstrates commitment to the Partners-in-Caring process by integrating our culture in all internal and external customer interactions; delivers on our brand promise of "we advance health" through innovation, accountability, empowerment, collaboration, compassion and results while ensuring one Memorial Hermann.
Principal Accountabilities
Plans, coordinates, and directs all activities between the interdisciplinary team to direct and facilitate departmental throughput in order to attain positive outcomes.
Coordinates with ancillary departments such as lab, radiology, registration, and bed board to ensure proper turn-around times.
Makes daily assignments for all personnel according to the applicable skills inventory and the age and needs of the patient/population served.
Identifies and utilizes available resources to resolve problems; coordinates and collaborates with other clinical coordinators ensuring departmental staffing coverage.
Acts as a liaison, to departmental staff, medical personnel, patients and family members; assist in any patient care concerns, issues and complaints; conducts daily leadership rounding on assigned unit.
Utilizes critical thinking and sound clinical judgment and works autonomously to solve problems.
Escalates issues or notifies nursing leader/supervisor of significant occurrences, intervention, or delays, as appropriate.
Facilitates resolution to patient problems and concerns, ensuring appropriate service recovery.
Acts as a mentor/coach to assigned staff and provides input into the annual performance review of those staff members.
Participates in a systemic, interdisciplinary, and ongoing evaluation of programs, process improvement and desired client-centered outcomes.
Considers the diverse needs of each patient through the entire continuum of care, providing and ensuring the highest level of service according to established service standards, optimizing the patient experience.
Adheres to all regulatory and Texas Board of Nursing standards.
Ensures safe care to patients, staff and visitors; adheres to all Memorial Hermann policies, procedures, and standards within budgetary specifications including time management, supply management, productivity and quality of service.
Promotes individual professional growth and development by meeting requirements for mandatory/continuing education and skills competency; supports department-based goals which contribute to the success of the organization; may serve as preceptor, mentor and resource to less experienced staff.
Other duties as assigned.
Apply
Your application has been successfully submitted.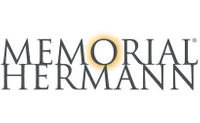 More than a century of patient-centered care. At Memorial Hermann, we are all about advancing health. Yours.