Case Mgr PRN
This job is no longer accepting applications.
Actively participates in the collaborative program which requires review of patient activities related to medical necessity of hospitalization, appropriateness of length of stay, timely and appropriate utilization of services rendered, and identification of patient needs related to patient care following discharge from the hospital.  
The case manager promotes quality care and cost-effective outcomes to enhance the physical, psychosocial and vocational health of individuals. 
The position encompasses reviewing, planning, implementing, coordinating and evaluating health-related service options throughout the continuum. 
Employee will be responsible for knowledge and skill necessary to provide care based on physical, psychological, educational, safety and related criteria for the neonate, infant child, adolescent, adult and geriatric population.
Qualifications
What qualifications you will need:
Graduate of an accredited school of Nursing 
BSN, strongly preferred 
ADN, required
Previous work experience in a related field with two years as a minimum
Hospital RN Case Management, preferred
Registration with the Board of Nurse Examiners for the State of Texas
Case Management certification desirable 
HCA Healthcare ranks on Fortune's list of Most Admired Companies for three consecutive years and HCA ranks 63rd on the fortune 500 list. In addition Ethisphere named HCA as one of the World's Most Ethical Companies. We want you to join our tradition of excellence. Intrigued? We'd love to hear from you.
If you find this opportunity compelling, we encourage you to apply. We promptly review all applications. If you are highly qualified you will hear from one of our recruiters. We are actively interviewing so apply today!
We are an equal opportunity employer and value diversity at our company. We do not discriminate on the basis of race, religion, color, national origin, gender, sexual orientation, age, marital status, veteran status, or disability status.
 Do you have the career opportunities you want in your current role? We have an exciting opportunity for you to join the nation's largest provider of healthcare services as a RN Case Manager PRN.
We offer you an excellent total compensation package, including competitive salary, excellent benefit package and growth opportunities. We believe in our team and your ability to do excellent work with us. Your benefits include 401k, PTO medical, dental, flex spending, life, disability, tuition reimbursement, employee discount program, employee stock purchase program and student loan repayment. We would love to talk to you about this fantastic opportunity.
Registered Nurse Case Manager (RN) – Case Management
HCA Houston Healthcare Clear Lake – Webster, TX 
HCA Houston Healthcare Clear Lake is a full-service hospital offering a 531 bed inpatient and outpatient medical, surgical and specialty services. The campus includes Level II trauma capabilities, a Neuroscience Institute, The Heart & Vascular Hospital, a bariatrics program, the Breast Diagnostic Center, a wound care center, a level III Neonatal ICU, and the area's only pediatric emergency department and pediatric ICU.  
HCA Houston Healthcare Clear Lake is affiliated with HCA Houston Healthcare, part of the HCA Healthcare Gulf Coast Division. The division is a comprehensive network of hospitals, outpatient surgery centers, emergency centers and diagnostic imaging facilities in greater Houston, Corpus Christi and South Texas. Facilities include: 17 hospitals, nine ambulatory care centers, 13 off-campus emergency centers, and a regional transfer center.  
Notice
Our Company's recruiters are here to help unlock the next possibility within your career and we take your candidate experience very seriously. During the recruitment process, no recruiter or employee will request financial or personal information (Social Security Number, credit card or bank information, etc.) from you via email. The recruiters will not email you from a public webmail client like Gmail or Yahoo Mail. If you feel suspicious of a job posting or job-related email, let us know by clicking here.
For questions about your job application or this site please contact HCAhrAnswers at 1-844-422-5627 option 1.
Apply
Your application has been successfully submitted.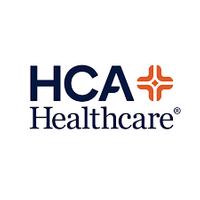 Above all else, we are committed to the care and improvement of human life.