Patient Safety Attendant
This job is no longer accepting applications.
The StarTech Patient Care Technician (PCT) Program is an integral part of the HCA Healthcare Clinical Standards of Excellence. This program provides comprehensive blended experience that offers an opportunity to be trained as a PCT caring for patients in our HCA Healthcare hospitals.
The StarTech PCT Training is 5 weeks:
Five weeks PCT training program to include:
Three weeks: off-site classroom training (40 hours/week; M-F)
Basic nursing care fundamentals
Hands-on skills training
BLS for Healthcare Professionals
Computer Documentation training
Crisis Prevention Interventions (CPI) and Trauma Informed Care (TIC) training
Geriatric Compassionate Care, Patient Experience
HCA Healthcare focused skills and equipment training
Two weeks: General Orientation and Preceptorship
Market Orientation (8 hours)
Facility Orientation (4-8 hours)
64 hours of clinical preceptorship in department
Five 12 hour shifts
Attendance is imperative and all days are required to remain in the program. No days can be missed.
HCA Houston Healthcare offers an excellent benefit package and growth opportunities. We believe in our team and your ability to do excellent work with us. Your benefits include 401k, PTO medical, dental, flex spending, life, disability, tuition reimbursement, employee discount program, employee stock purchase program and student loan repayment.
HCA Houston Healthcare Mainland - Texas City, TX
HCA Houston Healthcare Mainland has been an integral part of Galveston County for more than 60 years. We offer 223 beds and services in emergency medicine, obstetrics and gynecology, surgery, physical therapy, radiology, total joint replacements, hyperbaric medicine diagnostic/imaging services and wound care facilities.
HCA Houston Healthcare Mainland is affiliated with HCA Houston Healthcare, part of the HCA Healthcare Gulf Coast Division. The division is a comprehensive network of hospitals, outpatient surgery centers, emergency centers and diagnostic imaging facilities in greater Houston, Corpus Christi and South Texas. Facilities include: 17 hospitals, nine ambulatory care centers, 13 off-campus emergency centers, and a regional transfer center.
Qualifications
Qualifications:
Fits the HCA Culture, to provide the high quality care to our patients.
HCA Healthcare ranks on Fortune's list of Most Admired Companies for three consecutive years and HCA ranks 63rd on the fortune 500 list. In addition Ethisphere named HCA as one of the World's Most Ethical Companies. We want you to join our tradition of excellence. Intrigued? We'd love to hear from you.
We are an equal opportunity employer and value diversity at our company. We do not discriminate on the basis of race, religion, color, national origin, gender, sexual orientation, age, marital status, veteran status, or disability status.
Notice
Our Company's recruiters are here to help unlock the next possibility within your career and we take your candidate experience very seriously. During the recruitment process, no recruiter or employee will request financial or personal information (Social Security Number, credit card or bank information, etc.) from you via email. The recruiters will not email you from a public webmail client like Gmail or Yahoo Mail. If you feel suspicious of a job posting or job-related email, let us know by clicking here.
For questions about your job application or this site please contact HCAhrAnswers at 1-844-422-5627 option 1.
Apply
Your application has been successfully submitted.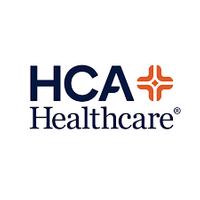 Above all else, we are committed to the care and improvement of human life.