Service Link Work-Eligibility
The Eligibility and Entry to Care Service Linkage Worker (EEC-SLW) facilitates the completion of varying levels of eligibility under Harris Health System Eligibility, Ryan White Part-A Eligibility (CPCDMS) and Texas State AIDS Drug Assistance (ADAP) Eligibility for qualified patients. Operating throughout Harris Health System Pavilions, the EEC-SLW provides multiple case-specific services to assist newly HIV diagnosed, or those previously diagnose but new to Harris Health System HIV Services, with entry to HIV primary care. Beginning with initial point-of-care HIV Testing or support to Routine Universal Screening for HIV, the EEC-SLW works with the patient to identify and address barriers to Entry to Care with the long-term goal of retention to care, adherence to treatment, and viral suppression.
MINIMUM QUALIFICATIONS:
Education/Specialized Training/Licensure: Bachelors degree from an accredited college or university with a major in social or behavior sciences. Documented paid work experience in providing client services to Persons Living with HIV/AIDS (PLWHA) may be substituted for the bachelor's degree requirement on a 1:1 basis (1 year of documented paid experience may be substituted for 1 year of college).
.
Work Experience: A minimum of 1 year paid work experience with PLWHA
Equipment Operated: Computer and general office equipment.
SPECIAL REQUIREMENTS:
Communication Skills:
Above Average Verbal (Heavy Public Contact)
Bilingual Skills Required - No; Languages: Spanish-speaking preferred
Writing /Composing (Correspondence/Reports)
Other Skills:
Analytical, P.C., MS Word
Work Schedule: Travel
Apply
Your application has been successfully submitted.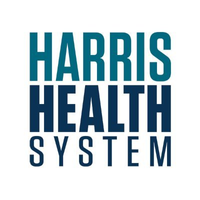 We deliver high-quality healthcare, create a healthier community & strive to be one of the best healthcare systems in the U.S.