Customer Enrollment Supervisor - Community Health Choice
This job is no longer accepting applications.
Daily oversight and supervision of the Eligibility and Premium Billing team. Responsible for various tasks related to both enrollment and/or premium billing functions. Written and verbal interaction with internal and external customers related to research, audits, complaints, issues and grievance resolution. Responsible for reading, understanding and actively interpreting regulations from CMS, HHS, and other state and federal regulating agencies and its impact to billing and enrollment functions. Responsible for relationship development and collaboration with key stakeholders and third party vendor
MINIMUM QUALIFICATIONS:
 Education/Specialized Training/Licensure: High School Degree or GED
Work Experience (Years and Area): Five (5) years related experience in managed care, Member account management, eligibility file/premium billing experience. Bachelor¿s degree maybe substituted for work experience.
Management Experience (Years and Area): Six (6) months leadership/supervisory experience.
Equipment Operated: Computer literate. MS Office (Excel, Word, Outlook)
SPECIAL REQUIREMENTS:
Communication Skills:
Above Average Verbal (Heavy Public Contact)
Exceptional Verbal (e.g., Public Speaking)
Bilingual Skills Required? No 
Writing /Composing Yes (Correspondence / Reports)
Other Skills:
Analytical
Mathematics
Medical Terminology
Research
Statistical
PC
MS Word
MS Excel
Advanced Education:
Work Schedule
Flexible
Other Requirements:
Possess a high level of critical thinking and problem solving. Have the ability to read and interpret different types of data efficiently. Have an ability to interpret CMS and HHS guidelines and legislation. Must possess intermediate skills using Microsoft office products such as Excel, Word and PowerPoint. Must have basic math skills and the ability to understand accounts receivables and billing cycles. Accounting knowledge is a plus.
Apply
Your application has been successfully submitted.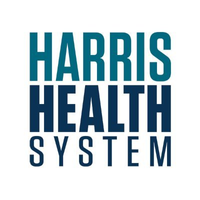 We deliver high-quality healthcare, create a healthier community & strive to be one of the best healthcare systems in the U.S.