Program Manager, Quality Performance Improvement
This job is no longer accepting applications.
Program Manager, Quality Performance Improvement
The Program Manager Quality Performance Improvement (PM, QPI) is accountable for system level operational, quality initiatives and program management of assigned performance improvement programs. This manager works with executive leadership and administrative directors to translate system quality strategic plans and policies into a plan suitable to meet the unique operational needs. The PM QPI leads development, implementation and evaluation of PI initiatives and plans and provides reports relevant to achievement of goals. Initiatives led at the Harris Health System Level by PMQPIs include, but are not limited to: (1) Internal Quality Measures Reporting, (2) External Quality Measures Reporting, (3) Quality Assessment and Performance Improvement (QAPI) Working Groups, (4) Quality Program Operational Initiatives and Programs, (5) Quality Initiatives Emerging from Clinical Care/Service Line Committees.
Minimum Qualifications
Degrees: Graduation from an accredited School of Nursing with a Bachelor's degree in Nursing or related field required. Master's degree in Nursing or related field is preferred. Holds at least one (1) of the following in Nursing: Bachelors, Masters, or Doctoral degree.
Licenses & Certifications:
Registered Nurse; Current in the State of Texas
Applicable professional certification in administration or clinical specialty is to be completed within two (2) years, if not held at the time of appointment.
Other certificates as required by unit/service.
Work Experience: Three (3) years work experience in related clinical area of practice
Management Experience: One (1) year of Project Management leadership experience
Communication Skills: Above Average Verbal Communication (Heavy Public Contact), Exceptional Verbal (Public Speaking), Writing/Correspondence, Writing/Reports
Proficiencies: MS Word, Personal Computer
Job Attributes
Knowledge/Skills/Abilities: Analytical, Design, Medical Terminology, Research, Statistical
Work Schedule: Flexible, Holidays, On-Call, Eligible for Telecommute, Travel, Weekends
Apply
Your application has been successfully submitted.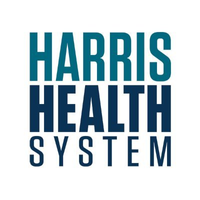 We deliver high-quality healthcare, create a healthier community & strive to be one of the best healthcare systems in the U.S.