Community Health Worker-CORRECTIONAL HEALTH
This job is no longer accepting applications.
As a Community Health Worker, you will serve as an integral member of Correctional Health's interdisciplinary care team, partnering to help patients improve their health holistically. You will work directly with patients to assess needs across all aspects of their lives, including any economic and social challenges alongside their physical and mental health needs. The information you gather will support the development of a team-based action plan, and your ongoing work with the patient will include establishing the patient's priorities and working together on goals. You will be the point person for a panel of patients, available and accessible to provide assistance or troubleshoot in a crisis. You will work alongside, and will be supported by, a care team associated with each patient in order to help improve patients total health.
Minimum Qualifications
School Education: High School Diploma or GED
Licenses & Certifications: Texas DSHS CHW Certification Preferred
Work Experience: Three (3) years of experience with patient navigation, care management, or any kind of direct service provision to patients in a community health/outreach, and/or health care setting.
Language Skills: Bilingual Skills (preferred): English/Spanish; English/Vietnamese
Communication Skills: Above Average Verbal (Heavy Public Contact) ,Writing/Correspondence
Proficiencies: Personal Computer
Job Attributes
Knowledge/Skills/Abilities: Analytical Abilities
Work Schedule: Flexible, Travel, Weekends, Eligible for Telecommute
Other Requirements:
You must have access to reliable transportation to travel to worksites throughout Harris County.
You have a passion for working within the community you are a part of, or have been a part of in the past.
You want to improve the health of patients and communities.
You are a self-starter and a thinker who is eager to learn, improve, and grow.
Apply
Your application has been successfully submitted.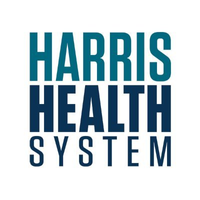 We deliver high-quality healthcare, create a healthier community & strive to be one of the best healthcare systems in the U.S.