Case Mgr Discharge Plan-CORRECTIONAL HEALTH
This job is no longer accepting applications.
The Case Mgr Discharge Plan-CORHLT facilitates the collaborative interdisciplinary process of case management encompassing assessment, planning, facilitation, care coordination, and evaluation appropriate to the scope of licensure. The Case Mgr Discharge Plan-CORHLT helps patients and their families address and resolve the social, financial, and psychological problems related to their health condition. The Case Mgr Discharge Plan-CORHLT identifies options and advocates for services to meet the patient's and family's comprehensive needs with available resources to promote quality cost-effective outcomes.
The Case Mgr Discharge Plan-CORHLT participates in quality improvement activities, exemplifies professionalism, and promotes a customer-friendly environment by utilizing ServiceFIRST behaviors in interactions with patients, families, and staff members.
Minimum Qualifications
Degree: Graduation from an accredited school of Social Work with a Masters degree in Social Work.
License & Certification:
Licensed Master Social Worker (LMSW) required
Licensed Clinical Social Worker (LCSW) preferred
Related specialty certification required within two years of employment.
Holds a current licensure in the State of Texas:
Basic Life Support from a hospital-based American Heart Association (AHA) approved program.
Work Experience:
Two (2) years experience as social worker in healthcare preferred;
One (1) year experience in Case Management, Quality Management, or Discharge Planning preferred.
Management/Experience: One (1) year leadership experience preferred.
Language Skills: Spanish preferred
Communication Skills: Above Average Verbal (Heavy Public Contact), Exceptional Verbal (e.g., Public Speaking), Writing /Correspondence, Writing / Reports
Proficiencies: MS Word, P.C.
Job Attributes
Knowledge/ Skills/ Abilities: Analytical, Medical Terms, Mathematics
Work Schedule: Weekends, Holidays, Flexible, Travel, On Call
Equipment Operated: PC and office equipment related to job duties.
Apply
Your application has been successfully submitted.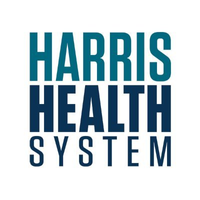 We deliver high-quality healthcare, create a healthier community & strive to be one of the best healthcare systems in the U.S.