Senior Manager-Care Management - Community Health Choice
This job is no longer accepting applications.
The Senior Manager, Care Management will supervise all Care Management functions for CHC and members in the CM program. The Senior Manager will supervise CM staff in the enrollment and ongoing outreach to CHC members and care-coordination to members in the CM programs. The Senior Manager will review all programs at least annually and work with Medical Affairs staff and senior leadership to update program goals and content.
 The Senior Manager will also work with Analytics and Medical Affairs staff/management team to ensure that 1) members are being contacted and enrolled appropriately; 2) program results, including ROI when measurable, are reported on a quarterly basis; 3) program problems are identified; and 4) process improvements are recommended and implemented.
QUALIFICATIONS:
 BSN degree with active Texas RN license.
Certification in Clinical Case Management (CCM) preferred. 
Two years experience in Care Management (Disease Management) or Care Management in an acute care setting or MCO. Other healthcare experience will be considered in lieu of CM experience
One year in a supervisory role.
Community Health Choice, Inc. (Community) is a non-profit managed care organization (MCO), licensed by the Texas Department of Insurance. Through its network of more than 10,000 providers and 94 hospitals, Community serves over 400,000 Members with the following programs:
• Medicaid State of Texas Access Reform (STAR) program for low-income children and pregnant women
• Children's Health Insurance Program (CHIP) for the children of low-income parents, which includes CHIP Perinatal benefits for unborn children of pregnant women who do not qualify for Medicaid STAR
• Health Insurance Marketplace Plans that offer individual health coverage that includes preventive care, emergency services, prescription drugs, and hospitalization available to all, regardless of pre-existing conditions.
Improving Members' experiences is at the heart of every Community position. We strive every day to make sure that our Members have access to the high-quality health care they need and deserve.
Community is accredited by URAC for its health plan operations. We offer care management programs for asthma, diabetes, and high-risk pregnancy. An affiliate of the Harris Health System (Harris Health), Community is financially self-sufficient and receives no financial support from Harris Health or from Harris County taxpayers.
Apply
Your application has been successfully submitted.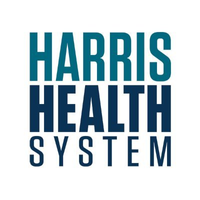 We deliver high-quality healthcare, create a healthier community & strive to be one of the best healthcare systems in the U.S.