Health Educator - Acres Homes
This job is no longer accepting applications.
Provides individual instructions and classes to patients on specified diseases/conditions and consultative services to nursing and medical staff for patient teaching problems.
MINIMUM QUALIFICATIONS:   
Education/Specialized Training/Licensure: Bachelor of Science Degree in Health Education or Related field.
Work Experience:  Two (2) year of relevent experience to include developing, implementing and evaluation health promotion and community outrech program.
**Health Educator Specialist Certification preferred
**Bilingual Preferred
SPECIAL REQUIREMENTS:   
Communication Skills:
Exceptional Verbal (e.g., Public Speaking)
Bilingual Skills Required: Yes - Languages: Spanish
Writing /Composing (Correspondence/Reports)
Other Skills:
Analytical, Medical Terms
Excel, Powerpoint, Oral Communication
Work Schedule: Flexible
Other Requirements: Must have reliable automobile.
Harris Health is a nationally recognized health system comprising three teaching hospitals and an extensive network of ambulatory care centers serving the people of Harris County, Texas, since 1966. Staffed by the faculty, fellows and residents from two nationally ranked medical schools, Baylor College of Medicine and The University of Texas Health Science Center at Houston (UTHealth), Harris Health is the first healthcare system in Houston to receive the prestigious National Committee for Quality Assurance (NCQA) designation for its network of patient-centered medical homes.
Each year, Harris Health provides more than 1.8 million total outpatient visits through its more than 40 ambulatory care facilities. Additionally, Harris Health sees more than 177,000 emergency visits at its Level 1 and Level 3 trauma centers and 35,000 hospital admissions through its three hospitals: Ben Taub, LBJ and Quentin Mease.
Established by voter referendum to enhance the level of charity care available in the community, Harris Health System has often received national recognition for serving those in need and for its achievements in operational excellence, such as being named to the 2011, 2012, 2013 and 2014 Most Wired Hospitals lists by the American Hospital Association's Hospitals & Health Networks magazine.
Additionally, Harris Health System is pleased that each of its three hospitals — Ben Taub, Lyndon B. Johnson and Quentin Mease — achieved Pathway to Excellence™ designation by the American Nurses Credentialing Center.
Apply
Your application has been successfully submitted.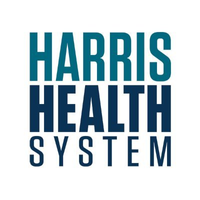 We deliver high-quality healthcare, create a healthier community & strive to be one of the best healthcare systems in the U.S.