Healthcare Business Analyst I - Community Health Choice
This job is no longer accepting applications.
Community Health Choice, Inc. (Community) is a non-profit managed care organization (MCO), licensed by the Texas Department of Insurance. Through its network of more than 10,000 providers and 94 hospitals, Community serves over 400,000 Members with the following programs:
• Medicaid State of Texas Access Reform (STAR) program for low-income children and pregnant women
• Children's Health Insurance Program (CHIP) for the children of low-income parents, which includes CHIP Perinatal benefits for unborn children of pregnant women who do not qualify for Medicaid STAR
• Health Insurance Marketplace Plans that offer individual health coverage that includes preventive care, emergency services, prescription drugs, and hospitalization available to all, regardless of pre-existing conditions.
• Community Health Choice (HMO D-SNP), a Medicare Advantage Dual Special Needs plan for people with both Medicare and Medicaid that combines Medicare Part A and Part B benefits, Medicare Part D prescription drug coverage, and Medicaid benefits with additional health benefits like dental, vision, transportation, and more.
Improving Members' experiences is at the heart of every Community position. We strive every day to make sure that our Members have access to the high-quality health care they need and deserve.
Community is accredited by URAC for its health plan operations. We offer care management programs for asthma, diabetes, and high-risk pregnancy. An affiliate of the Harris Health System (Harris Health), Community is financially self-sufficient and receives no financial support from Harris Health or from Harris County taxpayers.
Skills / Requirements
A qualified candidate will utilize and evaluate claims, authorization, member and provider data to assist the manager of Analytics develop, track and monitor healthcare quality metrics, savings initiatives in revenue and cost and utilization trends and opportunities. The applicant will exhibit familiarity with using data from various relational databases. Candidate must display some proficiency with Microsoft Excel, MS Access, SQL and possess knowledge of basic medical coding (ICD-9) as well as general Health Information Management principles. A thorough knowledge of statistics, good verbal/written communication skills are also required.
Minimum Qualifications
Education/Specialized Training/Licensure:
Must have successfully completed a Bachelors Degree.
Work Experience (Years and Area):
Two (2) years in Healthcare.
Other Requirements: Proficient with Excel, Access, SQL and Sharepoint
Equipment Operated: Basic office equipment.   
Special Requirements
Communication Skills
Above Average Verbal (Heavy Public Contact).
Writing/composing (Correspondence, Reports.
Other Skills
Analytical, Mathematics, Medical Terminology , P.C., Word Processing.
Advanced Education:
Bachelor's Degree-Major: Business, Public Health, Mathematics, or related field.
Master's Degree-MBA or MHA Preferred.           
Work Schedule: Flexible.
Apply
Your application has been successfully submitted.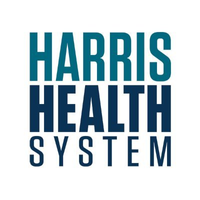 We deliver high-quality healthcare, create a healthier community & strive to be one of the best healthcare systems in the U.S.