Clinical Support Analyst
This job is no longer accepting applications.
Position responsible for managing customer expectations and aligning their strategic initiatives with Solution Segments in ISD. Must be able to demonstrate working operational knowledge and technical skills necessary to analyze current processes and understand customer's business strategies. Understands hospital business processes and can translate operational problems for ISD solution teams. Must demonstrate the ability to participate in a project and understand customer workflow and key critical success factors. Must exhibit a professional attitude and presence, while representing ISD and helping champion ISD strategies within our various campuses.
Job Description
Minimum Qualifications
Education: College Degree or equivalent industry experience in Healthcare
Licenses/Certifications: (None)
Experience / Knowledge / Skills:
Working knowledge and or experience in the implementation of large and complex Information Systems in a Health Care environment
Basic knowledge of IT, Microsoft Office tools, knowledge of adult learning principles and instructional design
Understanding of effective Customer Relationship Management Skills necessary for efficient problem resolution to maximize customer satisfaction
Demonstrates commitment to the Partners-in-Caring process by integrating our culture in all internal and external customer interactions; delivers on our brand promise of "we advance health" through innovation, accountability, empowerment, collaboration, compassion and results while ensuring one Memorial Hermann.
Principal Accountabilities
Plan and develop an educational strategy that provides customers the necessary skills to adequately perform job functions.
Facilitate forums for customers to communicate their needs and provide an avenue to align ISD solutions segments with the customer and a method of follow-up.
Identifies clinical and business system application requirements through process and workflow analysis with minimal guidance.
Ability to participate in projects as a resource and or team member.
Completes projects according to established schedules and timeframes.
Demonstrates an understanding of technical knowledge of application systems and ability to identify and translate process issues impacting patient care.
Demonstrate ability to integrate into multiple work teams.
Responsible for understanding the technological advances available in the healthcare industry.
Ensures safe care to patients, staff and visitors; adheres to all Memorial Hermann policies, procedures, and standards within budgetary specifications including time management, supply management, productivity and quality of service.
Promotes individual professional growth and development by meeting requirements for mandatory/continuing education, skills competency, supports department-based goals which contribute to the success of the organization, serves as a customer resource.
Other duties as assigned.
Title Clinical Support Analyst
Location 909 Frostwood, Houston, TX 77024
Category Information Technology
Type Full time
Requisition 100118000
Date posted 12/02/2021
At Memorial Hermann, we're about creating exceptional experiences for both our patients and our employees. Our goal is to provide opportunities for our diverse employee population that develop and grow careers in a team-oriented environment focused on patient care.
Every employee, at every level, begins their journey at Memorial Hermann learning about the history of the organization and its established culture built on trust and integrity. Our employees drive this culture, and we want you to be a part of it.
Apply
Your application has been successfully submitted.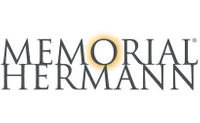 More than a century of patient-centered care. At Memorial Hermann, we are all about advancing health. Yours.