Referral Coordinator
This job is no longer accepting applications.
Position is responsible for supporting the physician and interdisciplinary team in facilitating patient transition from the hospital to home with home health services, with the underlying objective of enhancing the quality of clinical outcomes and patient satisfaction while managing the cost of care and providing timely and accurate information to physicians, case managers, patients and their families, as well as payors.
Job Description
Job Description
Minimum Qualifications
Education:  High School Diploma or GED
Licenses/Certifications:
LVN licensed to practice in the state of Texas with two (2) years of healthcare experienceor
Licensed Bachelor's Social Worker (LBSW) with one (1) year of experience or an
Associates degree and three (3) years healthcare experience
Experience / Knowledge / Skills:
Current working knowledge of discharge planning, Medicare, Medicaid and managed care reimbursement, as well as all rules and regulations governing Home Health
Ability to work independently and exercise sound judgment in interactions with physicians, payors, and patients and their families
Performs duties in a manner to promote quality patient care and customer service/satisfaction, while promoting safety, cost efficiency, and a commitment to the CQI process
Demonstrates commitment to the Partners-in-Caring process by integrating our culture in all internal and external customer interactions; delivers on our brand promise of "we advance health" through innovation, accountability, empowerment, collaboration, compassion and results while ensuring one Memorial Hermann.
Principal Accountabilities
Collaborates and maintains active communication with physicians, nursing staff and other members of the multi-disciplinary care team, patients and their families, and other Home Health companies.
Collecting and/or informing Patients and families of all co-pays due. Processing all monies collected.
Consults with clinical staff as needed to ensure all HH orders are valid and complete.
Coordinating the delivery of all durable medical equipment to patient's home and demonstrating safe and proper use of all durable medical equipment issued to patients from consignment closet.
Collaborates with the physician and all members of the multidisciplinary team to facilitate care for designated case load; monitors the patient's progress to discharge, intervening as necessary and appropriate to ensure that the plan of care and services provided are patient focused, high quality, efficient, and cost effective.
Ensures that all elements critical to the plan of care have been communicated to the patient/family and members of the healthcare team and are documented as necessary to assure continuity of care.
Meets directly with patient/family to assess needs and develop an individualized continuing care plan in collaboration with physician.
Completes proactive patient HH screens as requested by MDs, facility staff and/ or patients and their families.
Ensures safe care to patients, staff and visitors; adheres to all Memorial Hermann policies, procedures, and standards within budgetary specifications including time management, supply management, productivity and quality of service.
Promotes individual professional growth and development by meeting requirements for mandatory/continuing education and skills competency; supports department-based goals which contribute to the success of the organization; serves as preceptor, mentor and resource to less experienced staff.
Other duties as assigned.
Title Referral Coordinator
Location 6411 Fannin, Houston, TX 77030
Category Home Based Services Operations
Type Full time
Requisition 100115958
Date posted 10/25/2021
At Memorial Hermann, we're about creating exceptional experiences for both our patients and our employees. Our goal is to provide opportunities for our diverse employee population that develop and grow careers in a team-oriented environment focused on patient care.
Every employee, at every level, begins their journey at Memorial Hermann learning about the history of the organization and its established culture built on trust and integrity. Our employees drive this culture, and we want you to be a part of it.
Apply
Your application has been successfully submitted.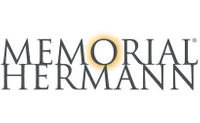 More than a century of patient-centered care. At Memorial Hermann, we are all about advancing health. Yours.