Care Transition Navigator-LPHA
This job is no longer accepting applications.
The Care Transition Navigator assists with the day-to-day operations of the Gulf Coast Center's Zero Suicide Pathways to Care Initiative. The Pathway to Care is a specialized case management track in Gulf Coast Center Mental Health Services for adult and youth clients identified with suicidal risk including individuals experiencing suicidal thinking/impulses, overwhelming depression, or other mental health crisis related to safety. The Care Transition Navigator provides case management, crisis relapse prevention and suicide-specific interventions including safety planning interventions, Counseling on Access to Lethal Means, Collaborative Assessment and Management of Suicidality and Cognitive Behavioral Therapy for Suicide Prevention until the client's crisis is resolved.
The Care Transition Navigator will maintain a caseload of individuals served. The Care Transition Navigator will create and maintain a safe, calm, and secure environment with supportive care, trauma-informed practices, and recovery-focused, consumer-driven services. Care Transition Navigator will be trained in and provide evidence-based therapy, as well as psychoeducation within their scope of training and expertise. Data collection and reporting is required, and strong organizational skills is a necessity. The Care Transition Navigator receives direct supervision from Program Manager.
Gulf Coast Center operates under a trauma-informed approach based on the six key principles of Safety, Trustworthiness & Transparency, Peer Support, Collaboration & Mutuality, Empowerment & Choice, and Cultural, Historical & Gender issues.
Education:  
Requires a master's degree or equivalent in the behavioral sciences field of study from an accredited college or university and/or specialized LPHA certification.
Requires license as an LPC, LCSW, or LMFT. 
Experience:
Experience in mental health services and knowledge about community resources and social services is preferred. Training in suicide prevention and crisis intervention (upon hire). Organization and typing skills are a must. Experience with tracking data and timely data reporting is preferred.
Ability:
Detailed knowledge of mental disorders and DSM criteria
Working knowledge of evidenced based therapy models
Basic knowledge of Trauma Informed Care model
Self-motivated with good time management skills
Effective interpersonal skills
Ability to self-monitor production and quality with minimal assistance.
Ability to recognize barriers and coordination issues between service systems, and to advocate effectively for individuals served.
Ability to establish cooperative relationships with individuals and their families
Mature problem solving and self-directed approach to daily work
Ability to accept responsibility and exercise independent judgment in making decisions
Ability to express self clearly and effectively, orally and in writing.
Requires ability to work within a team approach.
Proficient in the use of electronic data systems including electronic health records and business software such as Microsoft Word and Excel.
Status:
Exempt under the Fair Labor Standards Act
Working conditions:
Work will be performed in the Office, Field and/or Remotely setting(s).
May require varied work hours depending on need of clients.
Local travel will be required to meet with individuals and their families in the community. 
Occasional out of town travel may be needed to assist in service linkages. 
Out of region travel may be required to attend trainings.
Flexibility is needed in the work schedule to accommodate the needs individuals and families. 
Staff may periodically transport individuals in personal and/or Gulf Coast Center vehicles.
Requires flexibility to work in both Galveston and Brazoria counties. 
Requires current Texas Driver's License, reliable transportation safe and current with all state requirements, and liability insurance.
Job Duties: 
Completes intensive training in the Zero Suicide frameworks including the Columbia-Suicide Severity Rating Scale (C-SSRS). screener and the Pathway to Care.
Clients that are eligible for the Pathway to Care services include individuals that score at risk on the CSSRS suicide screeners with intake or with a case manager, clients that recently utilized crisis services, and clients that were discharged from an inpatient psychiatric hospital. After any of these events, the clients are offered the Pathway to Care. 
Care Transition Navigators monitor the hospital discharge list to ensure aftercare appointment kept within 7 days.
Pathway to care clients will be assisted with a Suicide Care Management Plan detailing the pathway to care services and education on the pathway to care.
Pathway to care clients will be assisted with Safety Planning Intervention and Counseling on Access to Lethal Means (CALM) including a CALM checklist.
Assign Pathway to Care customers to a special Pathway to Care program enrollment for clients who are identified as at risk for suicide and in need of the Pathway to Care.
Completes diagnostic services as needed.
Pathway to Care clients are assisted with TRR/ Recovery Plans.
Conducts the Adult Needs & Strengths Assessment (ANSA)/Child & Adolescents Needs & Strengths Assessment (CANS) as clinically indicated for individuals as required & assigned. 
The Care Transition Navigators will ensure that the clients on the pathway to care provide emergency contacts sufficient to find the client in the event of a missed appointment.
Care Transition Navigators will notify the patient's prescriber, the clinic manager and other staff involved in the patients care that the client is on the Pathway to Care.
Care Transition Navigatorprovides case management and crisis relapse prevention services within 24 hours of the initial crisis service and then every three days for high risk and every 7 days for moderate risk. These services always include a new C-SSRS screener to determine the client's level of risk. The case management and crisis relapse prevention services remain intensive with no less than weekly services until the client is assessed as no longer needing Pathway to Care services.
Pathway to care clients are to be scheduled with the prescriber within 7 days of their enrollment in pathway to care services.
All Pathway to Care clients are offered Collaborative Assessment and Management of Suicidality (CAMS) interventions. Clients are offered CBT for Suicide Prevention as clinically indicated. 
Care Transition Navigators will follow up within 24 hours with any pathway to care clients that miss an appointment. The client's emergency contacts should be engaged if there is difficulty locating the client for follow up. The Care Transition Navigator should initiate an in person home visit if contacting emergency contacts is not successful in getting in touch with the client following a missed appointment.
Care Transition Navigator will offer DBT therapy for the clients that don't stabilize or seem stuck in the pathway with no improvement with the other interventions. 
Clients on the Pathway also receive extra support in removing barriers that may hinder their engagement in treatment, such as transportation, housing, and food.
Care Transition Navigatorfollows the Pathway to Care discharge process and treats discharge from the Pathway as an opportunity to celebrate the client's success. Pathway to Care discharge criteria include 2 consecutive CSSRS reflecting low risk, 2 or less crisis calls in the last 60 days and no hospitalization in the last 90 days. The Care Transition Navigator will communicate with the client's clinic treatment team when a client is discharging from the pathway to care to ensure continuity of care.
Care Transition Navigator completes case review/supervision with LPHA supervisor assigned clients.
The Gulf Coast Center Zero Suicide Team meets twice monthly to review the clients enrolled in the Pathway to Care, any barriers that have been identified, and success stories. The team also reviews data on the Pathway to Care including suicide screeners, suicide specific interventions, and outcomes. 
Conducts service delivery in accordance with standards as defined by state and local authority. 
Responsible for ensuring completion of the initial & annual ANSA/CANS recertification in accordance with the Praed Foundation & HHSC performance contract requirements.  A lapse/expiration of certification will result in termination of employment. Exception: If certification lapse/expiration is reported to supervisor within 24 hours of expiration date, employee will be granted opportunity to recertify by close of following business day. Any lapse/expiration greater than 24 hours will result in termination of employment.  
Required to participate in semi-annual quality assurance training activity conducted by identified ANSA/CANS Super User. 
Identifies, arranges, advocates and collaborates with other agencies to assure an effective planned referral, discharge or transfer of services. 
Serve as member of the interdisciplinary treatment team providing individual/group therapy and crisis intervention services as needed and authorized by valid ANSA/CANS and Recovery Plan. 
All documentation is complete, accurate and clear as required by GCC Consumer Records Procedure within 2 business days.
Utilize Smartcare Reports and other report methodologies assigned to consistently monitor and complete required documentation as indicated by program standards. 
Meets or exceeds the established performance requirement for entire caseload each month. Meets all productivity measures determined by leadership staff.
Effectively communicate with assigned team, collaborative agency members and leadership staff regarding service delivery, continuity of care and employment/administrative issues. 
Will be responsible and accountable for the adherence to and promotion of the agency compliance policy and will require communication with various departments to foster, develop and continue our community partnerships as it relates to the position.
Strict adherence to the professional, ethical, and legal requirements set forth in GCC's Business Code of Conduct as well as the Corporate Compliance Plan.
Job Related Physical/Mental Requirements & Environmental Conditions:
Physical:
Ability to transport, adjust and/or move items up to 55 lbs.
Ability to ascend/descend stairs.
Ability to remain in a stationary position for long periods of time.
Ability to handle objects.
Ability to operate office equipment.
Ability to move around within an office setting and/or other locations as needed; may include ability to bend/twist, kneel/stoop and/or reach for items.
Ability to push/pull, crawl/squat as it relates to PMAB requirements; may be required to perform PMAB restraints as it relates to program requirements. 
Ability to detect and write effectively.
Ability to hear (with or without aid).
Ability to have visual acuity to operate a motor vehicle and observe objects within work setting.
Mental:
Ability to accept constructive criticism.
Ability to maintain regular attendance.
Ability to understand, communicate and comprehend accurate information with others in English.
Ability to reason and analyze effectively.
Ability to solve practical problems as it relates to position.
Required to pass and maintain all Center mandated trainings.
Work Site/Environmental Conditions:
Ability to work alone.
Ability to work closely with others.
Ability to work closely with clients and/or family members with poor hygiene. Ability to work long and/or irregular hours.
May be subjected to hostile environment.
May be subjected to high crime environment.
Potential exposure to tobacco products.
May be subjected to both inside and outside environmental conditions.
Subject to standard noise levels within working environment.
Travel by motor vehicle, van, bus or plane may be required.
Apply
Your application has been successfully submitted.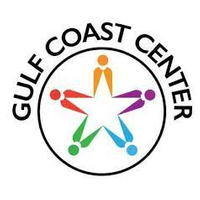 Better community healthcare promoting healthy living