Program Coordinator
This job is no longer accepting applications.
The Program Coordinator is responsible for developing/leading strategic business initiatives and programs as assigned. The Program Coordinator leads process improvement development projects to develop the framework for clinically integrated care and value measurement within the organization and within the context of the health care industry. In conjunction with Harris Health leadership, ensures the efficient planning, execution, and maintenance of strategic programs according to deadlines, budget, and organizational policies and procedures. Manages and/or assists in the management of day-to-day tasks/activities for resources assigned to programs, including ensuring that tasks are completed on time and potential barriers are identified and communicated to appropriate management resources. Works with interdisciplinary, cross-functional teams to achieve goals and objectives described in defined project plans.
MINIMUM QUALIFICATIONS:   
Education/Specialized Training/Licensure: Bachelor's Degree from an accredited university required, preferably in business, healthcare management, or other related field. Master's Degree in Business (MBA), Health Administration (MHA) or Public Health (MPH) preferred.
Work Experience (Years and Area): 3 years related experience with program coordination, project management, and/or process improvement.
Management Experience (Years and Area): N/A
Equipment Operated: Standard office equipment, computer software, etc. 
SPECIAL REQUIREMENTS:   
Communication Skills:
Above Average Verbal (Heavy Public Contact)
Exceptional Verbal (e.g., Public Speaking)
Bilingual Skills Required?  No    Languages:
Writing /Composing       (Correspondence  / Reports )
Other Skills:
Analytical, Design, Mathematics, Medical Terms, P.C., Research, Statistical      
Typing 0 wpm  __     Word Proc
Advanced Education:
Advance Training Specialty:     
Bachelor's Degree Major: Required
Master's Degree Major: Preferred
Doctorate Major:    
Work Schedule:  Flexible    
Other Requirements:
Possesses effective leadership skills of delegation, organization, and coordination of strategic programs and projects.
Knowledge of the strategic direction of the organization from an operational, financial, and clinical perspective.
Knowledge of relevant Federal, State, and local laws and regulations and health care industry trends.
Possesses strong interpersonal skills necessary to interact and communicate effectively with all stakeholders. Ability to maintain a variety of internal and external contacts.
Ability to multi-task and establish priorities with a high degree of organizational skills. Should be self-motivated with the ability to work independently and adhere to deadlines.
Benefits and EEOC
Harris Health System's benefits program is designed to provide you with more flexibility and choices in meeting your specific needs. Harris Health System's benefits program allows you to protect your income in case of illness, death and disability, and to help you save for retirement.
It is the policy of Harris Health System to provide equal opportunity for all applicants for employment regardless of political affiliation, race, color, national origin, age, sex, religious creed or disability. Applicants may request any reasonable accommodation(s) to participate in the application process.
Job Category
Clerical and Administrative Support
Apply
Your application has been successfully submitted.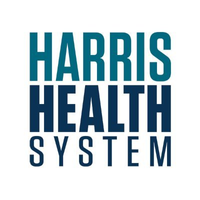 We deliver high-quality healthcare, create a healthier community & strive to be one of the best healthcare systems in the U.S.