Staff Scheduling Coordinator
This job is no longer accepting applications.
The Staff Scheduling Coordinator is responsible for maintaining all aspects of the staff schedules and time and attendance for assigned areas. Employee must document and manage all payroll exceptions; track and report trends; and make projections. Must be able to work effectively in a data-driven environment, think on their feet, interact professionally with all levels of staff and leadership, and proactively manage scheduling requirements for full-time, part-time, and unit-based registry employees. Employee must be proficient with computers, have good communication skills, and work well with others. Employee must have the ability to maintain a calm demeanor in a fast-paced environment while meeting deadlines. Must have the ability to handle multiple, competing tasks. Must be detailed and quality oriented.
MINIMUM QUALIFICATIONS:
Education/Specialized Training/Licensure: Bachelors degree preferred
Work Experience (Years and Area): One year experience with data entry and developing reports; 1 year managing schedules electronically, time and attendance; scheduling software experience preferred
Management Experience (Years and Area): Not required but a plus
Equipment Operated: Basic office equipment (PC, printer, fax, copier, scanner, etc)
SPECIAL REQUIREMENTS:
Communication Skills: Exceptional Verbal (e.g., Public Speaking), Writing /Composing: Correspondence, Reports
Other Skills: Analytical, Mathematics, P.C., Typing wpm 30, Word, Excel
Work Schedule: Weekends, Eligible for Telecommute
Other Requirements: Good track record in time and attendance management and meeting deadlines. Good problem solving
Apply
Your application has been successfully submitted.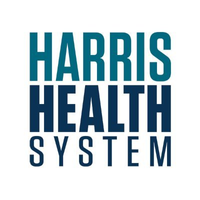 We deliver high-quality healthcare, create a healthier community & strive to be one of the best healthcare systems in the U.S.