Project Manager of Strategic Planning
This job is no longer accepting applications.
Do you have the career opportunities you want in your current role? We have an exciting opportunity for you to join the nation's largest provider of healthcare services as a Manager of Project Management.
HCA is dedicated to the growth and development of our colleagues. We will provide you the tools and resources you need to succeed in our organization. We are currently looking for an ambitious Manager of Project Management to help us reach our goals!
At HCA, you have options. You can choose from a variety of benefits to create a customizable plan. You have the ability to enroll in several medical coverage plans including vision and dental. You can even select additional a la carte benefits to meet all your needs. Enroll in our Employee Stock Purchase Plan (ESPP), 401k, tuition reimbursement, student loan repayment program and flex spending accounts for medial and childcare needs.
Manager - Project Management
HCA Houston Healthcare - Houston, Texas
HCA Houston Healthcare is the leading provider of healthcare in the Houston area, where excellent trained physicians, nurses and allied health professionals treat almost a million patients and provide more than $2 billion in charity care every year. With an employee base of 15,000, HCA Houston Healthcare's comprehensive network includes 14 hospitals, nine outpatient surgery centers, nine freestanding emergency centers and numerous freestanding diagnostic imaging facilities in the greater Houston area. 
HCA Houston Healthcare is part of HCA Healthcare's Gulf Coast Division, a comprehensive network of hospitals, outpatient surgery centers, emergency centers and diagnostic imaging facilities in greater Houston, Corpus Christi and South Texas. Facilities in the Gulf Coast Division include: 17 hospitals, nine ambulatory care centers, 13 off-campus emergency centers, and a regional transfer center that provides one phone call access and support for patient transfers into and out of the HCA Gulf Coast Division affiliated hospitals as well as access to ground and air transportation within a 150-mile radius. HCA Gulf Coast Division is part of HCA Healthcare, the nation's leading provider of quality healthcare services with 184 hospitals in the United States and England. 
 What you will do in this role:
In collaboration with the SVP, the Project Manager of Strategic Planning is responsible for the management of all strategic plans across the Division, including growth, finance, people, service, and quality. In doing so, the Project Manager is responsible of tracking plans, reporting progress, advising executives, and ultimately driving execution of high priority strategic plans for our Division and our hospitals.
The Project Manager is a core member of the Strategic Planning & Business Intelligence team, engaging regularly in collaborative efforts of Strategic Plans and Business Development, including but not limited to:
Conducting market assessments and analyses to drive growth insights
Fostering a collaborative planning process between hospital leaders, key clinicians, service line leaders, and Division executive leadership
Working with Business Intelligence, Decision Support and Division Leadership to develop competitor analysis, healthcare trends, and overall delivering data-driven analyses and tools to support actionable strategic direction  
Anticipate, identify, plan, and organize strategic planning activities at the Division, market, and individual hospital level 
Work collaboratively with Division and Hospital Executive leadership to develop, document, and coordinate mid- and long-range strategic plans 
Facilitate frequent updates to executive leadership, related to the highest priority strategic initiatives across the Division and across hospitals
Develop and manage project scope, budgets, timelines, resources and quality of deliverables
 Lead and fully execute on quarterly reviews of business plans, for all Division major strategies and for all hospital business plans
Track and develop project overviews and monitors project schedules within the defined Project Management systems and tools
Keep management advised on project progress, potential issues, obstacles, conflicts or challenges. Identify barriers to project success; negotiate through barriers with stakeholders to keep progress on track
Collaborate with senior stakeholders to champion change throughout the organization, incorporating lessons learned into future projects to ensure desired results
Qualifications
What qualifications you will need:
MBA, MHA or related field preferred
B.S. in economics, finance, engineering, life sciences or related field required
2-4 years in management consulting or investment banking
2-4 years of progressive executive leadership exposure required 
Experience in hospital and/or multi-facility management
Experience in project management/performance improvement
Healthcare Corporation of America (HCA) is a community of 94,000 Registered Nurses and 38,000 active physicians. We have over 1,900 facilities ranging from hospitals, freestanding ER's, ambulatory surgery centers, and urgent care clinics. Our facility based staff continues to raise the bar in patient care. Ten HCA hospitals have been named in IBM Watson Health's top 100 best-performing hospitals based on patient satisfaction and operational data.
Be a part of an organization that invests in you. We are actively reviewing applications. Highly qualified candidates will be promptly contacted by our recruiters for interviews. Submit your application and help us raise the bar in patient care!
We are an equal opportunity employer and value diversity at our company. We do not discriminate on the basis of race, religion, color, national origin, gender, sexual orientation, age, marital status, veteran status, or disability status.
Notice
Our Company's recruiters are here to help unlock the next possibility within your career and we take your candidate experience very seriously. During the recruitment process, no recruiter or employee will request financial or personal information (Social Security Number, credit card or bank information, etc.) from you via email. The recruiters will not email you from a public webmail client like Gmail or Yahoo Mail. If you feel suspicious of a job posting or job-related email, let us know by clicking here.
For questions about your job application or this site please contact HCAhrAnswers at 1-844-422-5627 option 1.
Apply
Your application has been successfully submitted.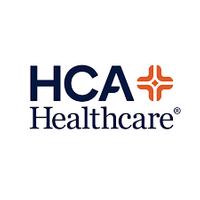 Above all else, we are committed to the care and improvement of human life.