Social Determinants Coordinator - Community Health Choice
This job is no longer accepting applications.
Community Health Choice, Inc. (Community) is a non-profit managed care organization (MCO), licensed by the Texas Department of Insurance. Through its network of more than 10,000 providers and 94 hospitals, Community serves over 400,000 Members with the following programs:
• Medicaid State of Texas Access Reform (STAR) program for low-income children and pregnant women
• Children's Health Insurance Program (CHIP) for the children of low-income parents, which includes CHIP Perinatal benefits for unborn children of pregnant women who do not qualify for Medicaid STAR
• Health Insurance Marketplace Plans that offer individual health coverage that includes preventive care, emergency services, prescription drugs, and hospitalization available to all, regardless of pre-existing conditions.
Improving Members' experiences is at the heart of every Community position. We strive every day to make sure that our Members have access to the high-quality health care they need and deserve.
Community is accredited by URAC for its health plan operations. We offer care management programs for asthma, diabetes, and high-risk pregnancy. An affiliate of the Harris Health System (Harris Health), Community is financially self-sufficient and receives no financial support from Harris Health or from Harris County taxpayers.
Job Profile
The Social Determinants Coordinator assists the Life Services Team in implementing social determinants of health programs, including coordinating the life coaching efforts of their assigned clients and working with community partners to improve member well-being. The Social Determinants Coordinator is comfortable working with underserved populations and will be responsible for administrative duties of the Life Services Team.
QUALIFICATIONS:
High School Degree
Community Health Worker Certificate or 4 years of equivalent work experience in lieu of certificate.
Two years of experiences as a community health worker, health care navigator, resource navigator, or in social needs referrals. Some exposure to office practices and procedures preferred
OTHER SKILLS:
Must be able to work with projects requiring attention to detail.
Good organization, critical thinking and critical listening skills.
Ability to communicate with a diverse group of people.
Ability to work independently and to follow instructions.
Ability to travel throughout Harris County and surrounding counties.
Ability to work hours outside of normal workday.
Benefits and EEOC
Community employees' benefits are provided by Harris Health. These benefits are designed to provide you with flexibility and choices in meeting your specific needs.
Community is an Equal Opportunity Employer.
Job Category
Community Health Choice (CHC)
Apply
Your application has been successfully submitted.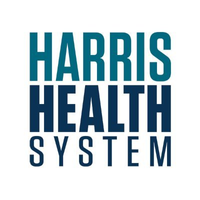 We deliver high-quality healthcare, create a healthier community & strive to be one of the best healthcare systems in the U.S.