Community Health Worker
This job is no longer accepting applications.
Member of the Community Outreach Services department, under the supervision of the Outreach Director. Provides outreach health promotion services including but not limited to: educational activities, resource assistance, telephone encounters, database tracking, and monthly project/productivity reports. Strategically encounters target population both individuals and/or groups at multiple Harris Health sites and/or offsite community locations throughout Harris County following a flexible work schedule.
MINIMUM QUALIFICATIONS:   
Education/Specialized Training/Licensure: High School Diploma or GED
Work Experience (Years and Area): 3 years in community health/outreach, health care setting, business/insurance office providing instruction to individuals and/or groups.
Equipment Operated: Computer
SPECIAL REQUIREMENTS:  
Communication Skills: Above Average Verbal (Heavy Public Contact),
Exceptional Verbal (e.g., Public Speaking)
Bilingual Skills (preferred): English/Spanish;English/Vietnamese
Other Skills: Analytical; Mathematics; P.C.; Word Proc
Work Schedule: Flexible, Travel, Weekends
Other Requirements: Travel to worksites throughout Harris County community
Benefits and EEOC
Harris Health System benefits program is designed to provide you with more flexibility and choices in meeting your specific needs. Harris Health System benefits program allows you to protect your income in case of illness, death and disability, and to help you save for retirement.
It is the policy of Harris Health System to provide equal opportunity for all applicants for employment regardless political affiliation, race, color, national origin, age, sex, religious creed or disability. Applicants may request any reasonable accommodation(s) to participate in the application process.
Job Category
Clerical and Administrative Support
Apply
Your application has been successfully submitted.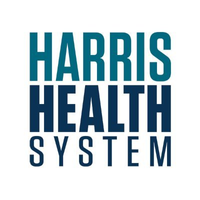 We deliver high-quality healthcare, create a healthier community & strive to be one of the best healthcare systems in the U.S.