Credentialing Specialist - Parallon
This job is no longer accepting applications.
As a Credentialing Specialist, you will be responsible for supporting the development and implementation of the Credentialing Processing Center policies and procedures. This will include, but not be limited to responsibility for credentialing new and established health care providers, and maintenance of information to include primary source verification, follow up, data collection, data entry, and document review. Excellent communication and relationship building skills are required. Will be expected to assist the Manager and Director with other tasks/projects as requested. All activities will be performed for select HCA hospitals within established levels. Compliance with HMA policy and procedure, Federal and State regulatory and accrediting agencies is required.
What you will do in this role:
• Maintain high quality, timely and accurate credentialing processes of medical and allied healthcare professionals per CPC policy and procedure
• Assist in the credentialing process by entering/logging/scanning information into credentialing system for initial, updated, add on applications and maintenance processes
• Acts as liaison with MSO as point person for completing and ensuring compliance and delivery of required information to clients in a timely manner
• Process and maintain credentialing and re-credentialing in accordance with CPC policy and procedure, Joint Commission standards, State and Federal Regulatory regulations.
This will include but not limited to the following verifications:
National Practitioner Data Bank OIG/GSA for Medicare/Medicaid exemption
DEA Verification Licensure
Board Certification Training verified. Residency/ Fellowship
Peer Recommendation Professional Schooling Verified
• Ensure that all credentials files are current and complete pursuant to expiration date of medical licenses, board certification, professional-liability insurance coverage, DEA and other pertinent information, per CPC policy and procedure
• Monitor collection of all information received; follow up on missing items and/or incomplete forms per CPC policy and procedure, submit follow up requests for verifications as needed
• Identifies and evaluates potential red flags and works in collaboration with practitioner to document the issue and physician response
• Advise Manager and/or Director of questionable information received and any issues identified during the processes
• Submit closed files for audit/final review and secure missing items as identified by audit/final review
• Maintain all credentials files ensuring that all correspondence in the credentialing and reappointment process is accurately filed; is knowledgeable and current on the process and legal/regulatory requirements
Qualifications
EDUCATION
• Associate's degree or an equivalent combination of education and experience required.
• Bachelor's Degree preferred.
EXPERIENCE
• Minimum one-year experience preferred in healthcare credentialing (i.e., healthcare facility, managed care setting, credentials verification organization, or Medical Staff Office)
• Experience with Credentialing Accreditation by Joint Commission or National Committee for Quality Assurance preferred
• Demonstrated working knowledge of the health care and credentialing industry, including medical-legal issues and laws, regulatory agencies, and other national standards preferred
• Completion of post Cactus training testing of 85% or greater
• Understanding of professional telephone etiquette
• Able to work with minimal supervision and works well in both individual and group environment
CERTIFICATE/LICENSE - NAMSS certified at CPCS level preferred, or a commitment to pursue certification within one year   
Parallon is an industry leader in revenue cycle services. We partner with over 650 hospitals and 2,400 physician practices nation-wide. Our parent company, HCA Healthcare, has been consistently named a World's Most Ethical Company by Ethisphere and is ranked in the Fortune 100.
We are a family 270,000 strong! Our Talent Acquisition team is reviewing applications immediately. Highly qualified candidates will be promptly contacted by our hiring managers for interviews. Submit your resume today to join our community of caring!
We are an equal opportunity employer and value diversity at our company. We do not discriminate on the basis of race, religion, color, national origin, gender, sexual orientation, age, marital status, veteran status, or disability status.
Apply
Your application has been successfully submitted.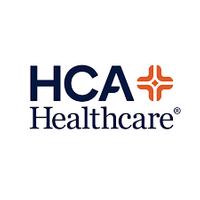 Above all else, we are committed to the care and improvement of human life.