Manager Patient Safety - Texas Orthopedic Hospital
This job is no longer accepting applications.
exas Orthopedic Hospital is a global leader in orthopedic care and houses the internationally recognized physicians of Fondren Orthopedic Group. We are a 65 bed hospital in the heart of the Texas Medical Center. Texas Orthopedic Hospital physicians, employees, and volunteers are committed to changing and improving the lives of patients by providing exceptional orthopedic care through innovative technology, ongoing outcomes research, and quality, cost-effective service.
Texas Orthopedic Hospital is affiliated with HCA Houston Healthcare part of the HCA Healthcare Gulf Coast Division. The division is a comprehensive network of hospitals, outpatient surgery centers, emergency centers and diagnostic imaging facilities in greater Houston, Corpus Christi and South Texas. Facilities include: 18 hospitals, nine ambulatory care centers, 12 off-campus emergency centers, and a regional transfer center.
.
What you will do in this role:
Prevent future harm by initiating and overseeing proactive evaluation and redesign of systems to improve care processes (e.g. forcing functions, checklists, error causation thinking, human factors, applied informatics, culture).
Support improved outcomes by emphasizing both appropriate behaviors and robust systems that include concise accountability measures and follow-up.
Improve consistent delivery of evidence-based care and reduction in preventable harm by focusing on reliability and applying the principles of reliable design.
Reduce variation in care delivery.
Partner with the Patient Safety Organization to explore identified variations when appropriate.
Perform Patient Safety Rounds that identify patient safety risks. 
Work with defense legal counsel to coordinate the investigation, processing and defense of claims against the facility; records, collects, documents, maintains, and provides to defense attorneys any requested information and documents necessary manage facility claims while maintaining privilege of PSWP.
What qualification you will need:
Bachelor's Degree in Healthcare related field required, Master's degree preferred
Certification in Patient Safety (CPPS) required; If not already CPPS, must obtain certification within first year of hire.
Team STEPPS Master Trainer required; If not already a Master Trainer, must obtain certification within first year of hire.
Clinical background required.
Three years healthcare experience in patient safety, risk, and/or quality required.
HCA Healthcare ranks on Fortune's list of Most Admired Companies for three consecutive years and HCA ranks 63rd on the fortune 500 list. In addition, Ethisphere named HCA as one of the World's Most Ethical Companies. We want you to join our tradition of excellence. Intrigued? We would love to hear from you.
If you find this opportunity compelling, we encourage you to apply. We promptly review all applications. If you are highly qualified, you will hear from one of our recruiters. We are actively interviewing so apply today! 
We are an equal opportunity employer and value diversity at our company. We do not discriminate on the basis of race, religion, color, national origin, gender, sexual orientation, age, marital status, veteran status, or disability status.
Notice
Our Company's recruiters are here to help unlock the next possibility within your career and we take your candidate experience very seriously. During the recruitment process, no recruiter or employee will request financial or personal information (Social Security Number, credit card or bank information, etc.) from you via email. The recruiters will not email you from a public webmail client like Gmail or Yahoo Mail. If you feel suspicious of a job posting or job-related email, let us know by clicking here.
For questions about your job application or this site please contact HCAhrAnswers at 1-844-422-5627 option 1.
Apply
Your application has been successfully submitted.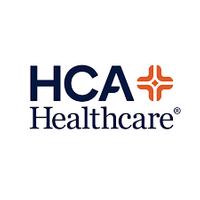 Above all else, we are committed to the care and improvement of human life.