Human Resources Manager
This job is no longer accepting applications.
As a Human Resources Manager you will provide strategic HR and talent support to designated leaders and employees at one or more HCA Healthcare facilities, while creating the desired workplace culture and engaged and productive workforce through HCA Healthcare's policies, programs and practices. You will serve as a senior member of the HR team and may be asked to take on more strategic activities with the senior team at the facility. Reporting to the Facility (or Line of Business Regional) VP of HR, and utilizing processes and tools from HCA Healthcare HR Centers of Excellence and HR Service Centers, you will provide direct local support for: implementation of programs, employee relations and engagement, including diversity initiatives.
What you will do in this role:
You will engage leaders to understand talent needs and implement talent assessment processes, while proactively able to obtain, interpret and present metrics and analysis
Partner with line managers to identify and create organization capabilities such as collaboration, culture/shared mindset, accountability, and efficiency
You will develop and execute a workforce strategy, as well as diagnose and solve workforce issues
Advise on performance counseling and discipline
You will support employee relations, ethics, or compliance investigations
What qualifications you will need:
Bachelor's degree required
5+ years of experience of relevant work experience
Minimum of 3 years of experience in HR Generalist or HRBP role
Human Resources Group empowers our people to grow and give purpose to the HCA Healthcare culture. We deliver our Human Resource model in three sectors: HR Business Partners, HR Shared Operations and HR Centers of Excellence. HR Business Partner teams are critical to the success of our HR delivery model. We drive performance to achieve successful results to better care for our patients, communities and each other.
HCA Healthcare has been named one of the World's Most Ethical Companies by Ethisphere Institute for over a decade. In recent years, HCA Healthcare spent an estimated $3.7 billion in cost for the delivery of charitable care, uninsured discounts, and other uncompensated expenses.
"The great hospitals will always put the patient and the patient's family first, and the really great institutions will provide care with warmth, compassion, and dignity for the individual."
- Dr. Thomas Frist, Sr.
HCA Healthcare Co-Founder
If you are looking for an opportunity that provides satisfaction and personal growth, we encourage you to apply for our Human Resources Manager opening. We promptly review all applications. Highly qualified candidates will be contacted for interviews. Unlock the possibilities and apply today!
We are an equal opportunity employer and value diversity at our company. We do not discriminate on the basis of race, religion, color, national origin, gender, sexual orientation, age, marital status, veteran status, or disability status.
Apply
share Share bookmark_border Save Job
Details
location_on Texas City, TX, United States
business_center HR and Payroll
domain HCA Houston Healthcare Mainland
schedule Full-time • Days 7-10 Hrs/Wkdays Only
ntroduction
Are you passionate about the patient experience? At HCA Healthcare, we are committed to caring for patients with purpose and integrity. We care like family! Jump-start your career as a Human Resources Manager today with HCA Houston Healthcare Clear Lake.
Benefits
We are committed to providing our employees with the support they need. At HCA Houston Healthcare Clear Lake, we offer eligible colleagues an attractive benefit package that includes medical, wellbeing, dental and vision benefits along with some unique benefits including:
Medical, Dental, Vision, Life Insurance and Flexible Spending
Paid Time Off (PTO) and Personal Leave
401K (100% annual match - 3% to 9% of pay based on years of service)
Academic Assistance and Reimbursements for Tuition and Student Loans
Employee Discounts including Tickets, Retail, Mental Health Apps, Education Apps, Identity Theft Protection etc.
Home, Auto, and Pet Insurance
Employee Stock Purchase Program (ESPP)
Short Term & Long Term Disability coverage
Adoption Assistance
Legal Benefits and lots more!
Learn more about Employee Benefits
Come join our team as a Human Resources Manager. We care for our community! Just last year, HCA Healthcare and our colleagues donated $13.8 million dollars to charitable organizations. Apply Today!
About HCA Healthcare
What matters most to our diverse and talented colleagues is giving people the absolute best healthcare in the most compassionate way possible.
Learn more about HCA Healthcare chevron_right
Similar Jobs
HCA Houston Healthcare Clear Lake
Webster, TX • Full-time • Days 7-10 Hrs/Wkdays Only
Apply
Your application has been successfully submitted.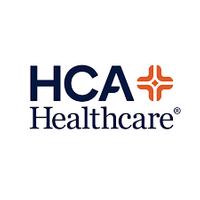 Above all else, we are committed to the care and improvement of human life.