Medical Records Specialist
This job is no longer accepting applications.
HIM Specialist/Medical Records
HCA Houston Clear Lake
Webster, TX
Schedule: Tuesday-Saturday 7am-330pm
Scope: HIM Specialst / Birth Certificates
We value your contributions. Our employee recognition programs encourage our teams to raise the bar. Come be a part of the change! 
Student Loan Repayment
Tuition Reimbursement/Assistance Programs
Paid Personal Leave 
401k (100% annual match - 3% to 9% of pay based on years of service_

Identity Theft Protection discounts

Health, Dental, Auto, Home, Life and Pet Insurance options
Adoption Assistance
Employee Stock Purchase Program (ESPP)
As a HIM Specialist, you would be responsible for assisting the HIM Director by routinely performing duties in support of the management of the Horizon Patient Folder (HPF)/McKesson Patient Folder (MPF) workflow queues, working applicable worklists within 3M 360 Encompass, the resolution of unbilled accounts, and the processing of physician suspensions. In addition, the HIM Specialist serves as the primary point of contact when the HIM Director and/or HIM Coordinator is unavailable. Primary duties noted below should encompass more than 50% of the workday for this position title to be used.
In this role you will: 
Resolves accounts assigned to various HPF/MPF work queues (e.g. Cancelled Accounts, Unknown Documents, Facility HIM, Workflow Trigger and Coding Pend for Queues) and worklists in 3M 360 Encompass, which require research and analysis to determine the appropriate action to be taken.
Resolves unbilled accounts which is critical to revenue cycle management; may spend significant time researching and analyzing while utilizing MEDITECH, HPF/MPF, and 3M 360 Encompass; determining which issues belong to which department, working with the appropriate department, following up with the department or physician to clear the accounts, and ensuring the accounts move through the system.
May coordinate or be instrumental in the physician suspension process, evaluating if documentation or circumstances warrant a physician be put on suspension and creating the list of recommended suspensions for approval. This requires understanding the facility's guidelines and requirements necessary to trigger suspension. May oversee other clerks in completing more routine duties related to printing and stuffing incomplete record status and suspension letters and in making physician calls.
Provides support to the birth certificate process, if L&D services are available, which requires interacting with parents, using diplomacy and sensitivity, to obtain accurate information required by the state for birth certificates and acknowledgment of paternity (AOP) forms. Some states require certification to perform the duties of a birth certificate clerk.
Qualifications
High school diploma or GED preferred
2 years experience in an office or hospital environment preferred. Previous experience in the handling of patient health information and/or medical records is strongly preferred
Parallon is an industry leader in revenue cycle services. We partner with over 650 hospitals and 2,400 physician practices nation-wide. Our parent company, HCA Healthcare has been consistently named a World's Most Ethical Company by Ethisphere and is ranked in the Fortune 100. We are dedicated to ensuring our patients have the best experience even after they leave our facilities.
HCA Healthcare is dedicated to the growth and development of our colleagues. We will provide you the tools and resources you need to succeed in our organization. We are actively reviewing applications. Highly qualified candidates will be promptly contacted for interviews. Submit your application and help us raise the bar in patient care!
We are an equal opportunity employer and value diversity at our company. We do not discriminate on the basis of race, religion, color, national origin, gender, sexual orientation, age, marital status, veteran status, or disability status.
#ParallonBCOM 
PAR-HT-AFHP
Notice
Our Company's recruiters are here to help unlock the next possibility within your career and we take your candidate experience very seriously. During the recruitment process, no recruiter or employee will request financial or personal information (Social Security Number, credit card or bank information, etc.) from you via email. The recruiters will not email you from a public webmail client like Gmail or Yahoo Mail. If you feel suspicious of a job posting or job-related email, let us know by clicking here.
For questions about your job application or this site please contact HCAhrAnswers at 1-844-422-5627 option 1.
Apply
Your application has been successfully submitted.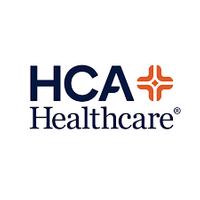 Above all else, we are committed to the care and improvement of human life.