Medical Staff Coordinator
This job is no longer accepting applications.
Do you want to be a part of a family and not just another employee? Are you looking for a work environment where diversity and inclusion thrive? Submit your application today and find out what it truly means to be a part of a team.
We value your contributions. Our employee recognition programs encourage our teams to raise the bar. We are currently seeking a Medical Staff Coordinator to join our family. Come be a part of the change! 
We offer you an excellent total compensation package, including competitive salary, excellent benefit package and growth opportunities. We believe in our team and your ability to do excellent work with us. Your benefits include 401k, PTO medical, dental, flex spending, life, disability, tuition reimbursement, employee discount program, employee stock purchase program and student loan repayment. We would love to talk to you about this fantastic opportunity.
HCA Houston Healthcare Conroe - Conroe, Texas
Medical Staff Coordinator 
HCA Houston Healthcare Conroe is a tertiary acute care 342 bed hospital that has been serving the community for more than 75 years. It provides a 24-hour designated Level II trauma center, Level III neonatal intensive care unit, cardiac care services, women's center, daVinci robotic surgery, neurosciences, pediatric care, rehabilitation therapy, sleep center, radiology, hyperbaric medicine, diagnostic/imaging services, and wound care facility.
HCA Houston Healthcare Conroe is affiliated with HCA Houston Healthcare, part of the HCA Healthcare Gulf Coast Division. The division is a comprehensive network of hospitals, outpatient surgery centers, emergency centers and diagnostic imaging facilities in greater Houston, Corpus Christi and South Texas. Facilities include: 17 hospitals, nine ambulatory care centers, 13 off-campus emergency centers, and a regional transfer center.
What you will do in this role:
Under the direction of the Director of Medical Staff Services, the Medical Staff Coordinator is responsible for direct, hands on involvement in the major processes associated with, but not limited to, such functions as credentialing, and medical staff leadership support.  
The Medical Staff Coordinator relieved the Director of Medical Staff Services of various details, coordinates and maintains effective office procedures and efficient work flows; establishes and maintains harmonious working relationships with superiors, coworkers, customers or clients, the allied health professional staff, and the medical staff. 
The Medical Staff Coordinator takes action authorized during the Director's absence and uses initiative and judgment to see that matters requiring attention are referred to delegated authority or handled in a manner so as to minimize effect of Director's absence.  
The Medical Staff Coordinator provides support to the Medical Staff Officers and Medical Staff Leadership and is knowledgeable of the Medical Staff Bylaws and relevant state law, federal and accrediting body standards, as the relate to medical staff services.
Qualifications
What qualifications you will need:
Associates Degree or equivalent. 
Three years recent experience as a medical staff services professional within a hospital setting required; understands various components of the U.S. health care delivery system.
Computer skills, typing expertise, communication skills (both oral and written), and must work well as a member of a team.
Working knowledge of medical staff credentialing and organizational structures as well as current knowledge base of all related regulatory agency requirements preferred.
Certification as a Certified Provider Credentialing Specialists (CPCS) or Certified Provider Medical Services Management (CPCSM) preferred.
Strong interpersonal skills and management skills, as well as essential skills of the ability to provide positive or negative feedback to employees.
Knowledge of correct office procedures including filing skills and knowledge of medical terminology.
Independent problem solving and decision making abilities by using personal judgment in prioritizing work, delegating tasks, managing projects, and setting deadlines while handling daily interruptions and adapting to change in priorities, re-establishing deadlines to get the work completed.
Demonstrate ability to maintain confidentiality.
HCA Healthcare ranks on Fortune's list of Most Admired Companies for three consecutive years and HCA ranks 63rd on the fortune 500 list. In addition Ethisphere named HCA as one of the World's Most Ethical Companies. We want you to join our tradition of excellence. Intrigued? We'd love to hear from you.
If you find this opportunity compelling, we encourage you to apply. We promptly review all applications. If you are highly qualified you will hear from one of our recruiters. We are actively interviewing so apply today! 
We are an equal opportunity employer and value diversity at our company. We do not discriminate on the basis of race, religion, color, national origin, gender, sexual orientation, age, marital status, veteran status, or disability status.
Notice
Our Company's recruiters are here to help unlock the next possibility within your career and we take your candidate experience very seriously. During the recruitment process, no recruiter or employee will request financial or personal information (Social Security Number, credit card or bank information, etc.) from you via email. The recruiters will not email you from a public webmail client like Gmail or Yahoo Mail. If you feel suspicious of a job posting or job-related email, let us know by clicking here.
For questions about your job application or this site please contact HCAhrAnswers at 1-844-422-5627
Apply
Your application has been successfully submitted.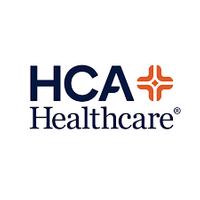 Above all else, we are committed to the care and improvement of human life.