Reimbursement Specialist
This job is no longer accepting applications.
Job Title: Reimbursement Specialist
Location: Galveston County
FLSA Status: Non-Exempt
Working Status: Full Time with Benefits
Summary:
Process all Center billing to include claims submission and re-submissions, revenue posting, claim denials and appeals. Monitor and process all Medicaid retroactive billing, communicating with all Center staff when patient's insurance benefits change. Follow all Medicaid, Medicaid MCO, Medicare, and 3rd Party Insurance Billing Guidelines. Work closely with all 3rd Party payers Claims Divisions when special projects are developed around unpaid or denied claims. Will be responsible to provide assistance to Patient Service Specialist and Eligibility Advisor for verification and pre-authorization of services when required. Able to work efficiently and accurately in SmartCare's EHR, to include all data entry/claim processing procedures, reading and monitoring data reports generated by SmartCare.
Gulf Coast Center operates under a trauma-informed approach based on the six key principles of Safety, Trustworthiness & Transparency, Peer Support, Collaboration & Mutuality, Empowerment & Choice, and Cultural, Historical & Gender issues.
Job Duties: (To be performed with or without accommodation as based on ADA requirements)
The Reimbursement Specialist will be responsible for the following:
Essential Job Duties:
Responsible for the Center's billing and reimbursement of services as it relates to Revenue Cycle Management to include:
Submission of clean claims either electronically or manually to appropriate 3rd party billing, including Medicare, Medicaid, Medicaid Managed Care, Medicare Advantage plans, and Commercial plans.
Claim Submission must be submitted as designated by Gulf Coast Center billing policy guidelines.
Responsible for reviewing and processing all suspended claims to include working with clinical staff for appropriate service entry.
Responsible for Patient Billing through a quarterly statement process.
Apply payments and adjustments as they are received from 3rd party payer. This would include transferring or adjusting any applicable fees to patient's account after full payment from insurance is received.
Demonstrated ability to follow up on all unpaid claims. Claims must be tracked until paid or denied to include; claims billed but never paid, re-submission of incorrect claims or mailing paper claims.
Monitor denial trends and report immediately to Reimbursement Director.
Must have extensive knowledge of 3rd party insurance, Medicare, Medicaid, and Medicaid Managed Care billing requirements.
Demonstrated ability to understand and be familiar with Behavioral Health and Intellectual Developmental disability billing codes.
Demonstrated ability to work with web based portals to retrieve 835 files and or EOB's for payment posting.
Have knowledge about the Center and it's providers National Provider Identifiers.
Have knowledge about State Funded Services and their billing requirements. This would include IDD Authority services and TRR Mental Health And Substance Use services.
Review payments received to ensure accuracy of payment from payer.
Demonstrated knowledge of HHSC Service Authorization Requests Forms and Texas Resilience and Recovery requested services.
Work closely with Finance Department to ensure receivables balance with Accounting journals.
May requires backup to Front office staff to verify insurance benefits and coverage.
Completes or provide backup for, monthly Primary Source Verification and Background Checks as assigned by Director of Reimbursement.
Will be responsible and accountable for the adherence to and promotion of the agency compliance policy and will require communication with various departments to foster, develop and continue our community partnerships as it relates to the position.
Treat all individuals with the utmost courtesy, decency and respect.
Provide responsive, and efficient services.
Interact with staff, consumers, local entities and advocacy groups to provide a service that meets local needs.
Provide highest level of Customer Service for both internal and external customers.
Required to report personnel leave; flex time and emergency leave to assigned supervisor.
Strict adherence to the professional, ethical, and legal requirements set forth in GCC's Business Code of Conduct as well as the Corporate Compliance Plan.
Consistent adherence to the Center's Dress Code.
Consistent adherence to Center safety guidelines and expectations.
May be required to travel within Brazoria and Galveston Counties.
Out of region travel may be required to attend trainings.
Must maintain a clear driving record and driver's license in accordance with our Driver Policy.
Requires current Texas Driver's License, reliable transportation and must maintain current auto liability insurance.
Non-Essential Job Duties:
Supervision:
Receives direct supervision from Director of Reimbursement
Required Education:
Requires High School Diploma or equivalent
Preferred Education/Licensure/Certifications:
Required Licensure/Certifications:
Required Experience:
Five (5) years experience in health care insurance billing, managing patient accounts, insurance verification, and claims processing.
Healthcare Insurance verification, billing practices, pre-authorization requirements for Medicaid, Medicaid MCO, Medicare, Medicare Advantage Plans and 3rd party insurance.
Preferred Experience:
Ten (10) years experience in health care insurance billing, managing patient accounts, insurance verification, and claims processing.
Abilities/Traits:
Proficient in all phases of insurance and claims processing
Excellent organizational skills
Excellent time management, multi tasking, critical thinking, and accuracy skills
Good communication skills when talking with Insurance companies concerning payments, denials and appeals
Demonstrated ability to work in Center's Electronic Health Record and billing system, (SmartCare) as well as, Managed Care and Commercial Insurance portals to include, TMHP and CARE
Must be self motivated and can work in a Team environment
Will be knowledgeable of all aspects of State, Medicaid, Medicaid MCO, 3rd Party Insurance and Medicare contracts and ensure adherence to those requirements; will be familiar with and adhere to Center's stated policies and procedures
Ability to express self clearly and effectively, orally and in writing.
Requires ability to work within a team approach.
Requires proficiency with computer skills, programs and email.
Working Conditions:
Work will be performed in the Office setting.
May require varied work hours depending on need of clients.
Out of region travel may be required to attend trainings.
May require travel to various locations within Brazoria and Galveston Counties. Requires current Texas Driver's License, reliable transportation safe and current with all state requirements, and liability insurance.
Special Projects:
Assist supervisor when requested to complete special projects and complete all assignments within a time frame negotiated with the supervisor. Completion of other duties as assigned by supervisor as it relates to the program and position.
Job Related Physical/Mental Requirements & Environmental Conditions:
Physical:
Ability to transport, adjust and/or move items up to 45 lbs.
Ability to ascend/descend stairs.
Ability to remain in a stationary position for long periods of time.
Ability to handle objects.
Ability to operate office equipment.
Ability to move around within an office setting and/or other locations as needed; may include ability to bend/twist, kneel/stoop and/or reach for items.
Ability to detect and write effectively.
Ability to hear (with or without aid).
Ability to have visual acuity to operate a motor vehicle and observe objects within work setting.
Mental:
Ability to accept constructive criticism.
Ability to maintain regular attendance.
Ability to understand, communicate and comprehend accurate information with others in English.
Ability to reason and analyze effectively.
Ability to solve practical problems as it relates to position.
Required to pass and maintain all Center mandated trainings.
Work Site/Environmental Conditions:
Ability to work alone.
Ability to work closely with others.
Ability to work long and/or irregular hours.
May be subjected to hostile environment.
May be subjected to both inside and outside environmental conditions.
Subject to standard noise levels within working environment.
Travel by motor vehicle, van, bus or plane may be required.
Qualified individuals must be able to perform these functions with or without reasonable accommodations as based on ADA requirements.
Apply
Your application has been successfully submitted.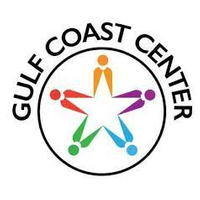 Better community healthcare promoting healthy living