Training and Event Coordinator
This job is no longer accepting applications.
Position is responsible for managing an administrative function of a department or general office. Also, responsible for performing complex and diversified administrative duties for a department or general office.
Job Description
Minimum Qualifications
Education: High School graduate or GED
Licenses/Certifications:(None)
Experience / Knowledge / Skills:
At least eight (8) years current clerical experience
Advanced computer skills, supervisory skills and ability to manage a function
Must have ability to perform complex and diverse administrative duties that involve application of procedures, independent analysis, interpretation of data and demonstrated appropriate judgment
Demonstrates commitment to the Partners-in-Caring process by integrating our culture in all internal and external customer interactions; delivers on our brand promise of "we advance health" through innovation, accountability, empowerment, collaboration, compassion and results while ensuring one Memorial Hermann.
Principal Accountabilities
Manages a primary function for a department or general office.
Orients and trains employees regarding system and hospital policies and procedures. May be responsible for directing and reviewing work of lower level office clerks.
Develops and produces reports, letters, memorandum, minutes and other departmental correspondence. Maintains and updates files for area of responsibility.
Identifies and responds to problems with appropriate action and follow-up. Reviews departmental process to seek improvement.
Ensures safe care to patients, staff and visitors; adheres to all Memorial Hermann policies, procedures, and standards within budgetary specifications including time management, supply management, productivity and quality of service
Promotes individual professional growth and development by meeting requirements for mandatory/continuing education, skills competency, supports department-based goals which contribute to the success of the organization; serves as preceptor, mentor, and resource to less experienced staff.
Other duties as assigned.
Title Training and Event Coordinator
Location 909 Frostwood, Houston, TX 77024
Category Administrative / Support Services
Type Part time
Requisition 100112276
Date posted 08/10/2021
Apply
Your application has been successfully submitted.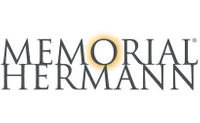 More than a century of patient-centered care. At Memorial Hermann, we are all about advancing health. Yours.