Licensed Master Social Worker
This job is no longer accepting applications.
The Licensed Master Social Worker systematically intervenes to provide clinical social work and complex discharge planning to patients and their families who have complex psychosocial needs, require assistance with eligibility determination for social programs and funding sources and qualify for community assistance from a variety of special funds and agencies.
Under the supervision of a licensed clinical social worker, offer crisis intervention and/ or mental health assessment to patients and families with psychosocial needs and coordinates and facilitates the development of a multidisciplinary discharge plan of care for high-risk patient populations. This role will participate in an interdisciplinary team (including Physicians, Case Managers, Staff Nurses and other members of the care team) to provide services for individuals from at-risk population and ensure that psychosocial issues are attended to and treated as required across the continuum of care.
Typically reports to the Manager or Director, Case Management.
Job Description
Minimum Qualification
Education: Graduate of an accredited Master of Social Work program (MSW)
Licenses/Certifications: Current license as a Master Social Worker (LMSW) in the state of Texas required; ACM certification from American Case Management Association (ACMA) preferred
Experience / Knowledge / Skills:
Field placement or internship in health services/health care provider experience
Acute inpatient hospital social work experience preferred
Effective oral and written communication skills
Working knowledge of DSM V and ICD-10 manuals
Demonstrates knowledge and skill in social work assessment and treatment of patients for mental health status and substance abuse screening
Excellent therapeutic communication and negotiation skills in interactions with patients, families, physicians and health care team colleagues
Strong analytical skills
Working knowledge and/or experience in utilization management, managed care, and payer issues
Exposure and/or experience in pre-acute and post-acute care, as well as, community resources
Ability to work independently, as well as, to develop collaborative relations with physicians, families, patients, interdisciplinary team and other community agencies
Effective oral and written communication skills
Demonstrates commitment to the Partners-in-Caring process by integrating our culture in all internal and external customer interactions; delivers on our brand promise of "we advance health" through innovation, accountability, empowerment, collaboration, compassion and results while ensuring One Memorial Hermann.
Principal Accountabilities
Assesses patient's and family's psychosocial risk factors through evaluation of prior functioning levels, appropriateness and adequacy of support systems, reaction to illness and ability to cope.
As part of a multidisciplinary team, develop and carry out a treatment plan by the use of a clinical social work diagnoses, assessments, and treatment interventions. 
Intervenes with patients and families regarding emotional, social, and financial consequences of illness and/or disability; accesses and mobilizes family/community resources to meet identified needs. Under supervision this may include short term individual, marital and family therapies as well as crisis intervention
Provides intervention in cases involving child abuse/neglect, domestic violence, guardianship (temporary/ permanent), institutional abuse, foster care, adoption, mental health placement, advance directives, adult/elderly abuse, child protection and sexual assault.
Serves as a resource person and provides counseling and intervention related to treatment decisions and end-of-life issues.
Advocates for patient and family empowerment and independence to make autonomous health care decisions and access needed services within the health care system.
Participates in discharge planning activities for complex patients, in order to ensure a timely discharge and to provide appropriate linkage with post-discharge care providers.
Deals with families exhibiting complex family dynamics that impact directly on patient care and discharge.
Communicates with clinical care team members regarding the discharge planning status of all patients referred by them.
Provides consultation to Case Managers when coordination with significant or intensive community resources is necessary to achieve desired treatment outcomes.
Receives referrals for complex patient problem resolution from Case Managers or clinical care team members.
Works in collaboration with the clinical and case management team members on transition planning and referrals to post acute care providers. Keeps clinical and case management team members up-to-date on the status of the post-acute provider acceptance and clearance for discharge.
Validates discharge criteria for patient and families and notifies clinical and case management team members of newly-identified resources or change in previously-identified resources.
Educates patient/family and physician regarding post-acute options and addresses issues of choice.
Ensures safe care to patients, staff and visitors; adheres to all Memorial Hermann policies, procedures, and standards within budgetary specifications including time management, supply management, productivity and quality of service.
Promotes individual professional growth and development by meeting requirements for mandatory/continuing education and skills competency; supports department-based goals which contribute to the success of the organization; serves as preceptor, mentor and resource to less experienced staff.
Other duties as assigned.
Title Social Worker, Licd Master
Location 6411 Fannin, Houston, TX 77030
Category Social Services
Type Full time
Requisition 100111770
Date posted 07/28/2021
At Memorial Hermann, we're about creating exceptional experiences for both our patients and our employees. Our goal is to provide opportunities for our diverse employee population that develop and grow careers in a team-oriented environment focused on patient care.
Every employee, at every level, begins their journey at Memorial Hermann learning about the history of the organization and its established culture built on trust and integrity. Our employees drive this culture, and we want you to be a part of it.
Apply
Your application has been successfully submitted.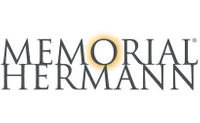 More than a century of patient-centered care. At Memorial Hermann, we are all about advancing health. Yours.