Van Operator – Non-CDL
This job is no longer accepting applications.
This is a dual role of driver and assistant where flexibility is imperative. This position will provide transportation services round trip from Alvin/Angleton and assist throughout the center when not assigned to drive. Position is responsible for the safe and efficient operation of transportation vehicles. 
Gulf Coast Center operates under a trauma-informed approach based on the six key principles of Safety, Trustworthiness & Transparency, Peer Support, Collaboration & Mutuality, Empowerment & Choice, and Cultural, Historical & Gender issues.
Job Duties: (To be performed with or without accommodation as based on ADA requirements)
The Van Operator - Non-CDL will be responsible for the following:
Essential Job Duties:
Pick up and drop off passengers according to schedule. 
Assist passengers on and off vehicles when needed and assistance from the vehicle to buildings as needed for non-ambulatory or handicapped passengers. 
Notify PM of delays more than 10 minutes in schedule. 
Submit vehicle records to the Program Assistant by the next working day following the end of the month and according to procedure. 
Maintain documentation according to procedure and in a neat and orderly way. 
Provide prompt and courteous service to passengers.
Conform to Center procedures and comply with vehicle rules and procedures. 
Submit incident reports by end of business day of incident.
Ensure that vehicle is maintained appropriately and complies with safety standards to include completing/submitting vehicle checklist daily, cleaning vehicle etc. Notify the PM immediately of problems affecting safe and efficient operation of the vehicle. 
Report to PM on necessary vehicle repairs and/or maintenance. 
Will be responsible and accountable for the adherence to and promotion of the agency compliance policy and will require communication with various departments to foster, develop and continue our community partnerships as it relates to the position.
Treat all individuals with the utmost courtesy, decency, and respect.
Provide responsive, and efficient services.
Interact with staff, consumers, local entities, and advocacy groups to provide a service that meets local needs.
Provide highest level of Customer Service for both internal and external customers.
Required to report personnel leave; flex time and emergency leave to assigned supervisor.
Strict adherence to the professional, ethical, and legal requirements set forth in GCC's Business Code of Conduct as well as the Corporate Compliance Plan.
Consistent adherence to the Center's Dress Code.
Consistent adherence to Center safety guidelines and expectations.
May be required to travel within Brazoria and Galveston Counties.
Out of region travel may be required to attend trainings.
Must maintain a clear driving record and driver's license in accordance with our Driver Policy.
Requires current Texas Driver's License, reliable transportation and must maintain current auto liability insurance.
Non-Essential Job Duties:
Provide assistance to center staff as required. 
Assist Clinic with office responsibilities as requested. To include clerical work answering telephones, directing calls, transit scheduling, etc. as determined. 
Supervision:
Receives direct supervision from Program Manager - Brazoria County.
Required Education:
Requires a high school diploma or equivalent. 
Preferred Education/Licensure/Certifications:
A high school diploma/GED and further coursework/vocational training or job-related activities are preferred. 
Required Licensure/Certifications:
Requires a valid Texas Driver's license.
Required Experience:
Requires a valid Texas Driver's license.
Preferred Experience:
Prefer 2 (two) years paid experience driving passenger vehicles with passengers. 
Abilities/Traits:
Inter-personal skills necessary to function as a member of work team. 
Working knowledge and ability to drive transit type vehicles with passengers. 
Working knowledge of the operation of wheel chair lifts. 
Ability to deal politely and effectively with the public. 
Ability to express self clearly and effectively, orally and in writing.
Requires ability to work within a team approach.
Requires proficiency with computer skills, programs, and email.
Working Conditions:
Work will be performed in the office and in the field.
May require varied work hours and a flexible schedule depending on need of clients.
Out of region travel may be required to attend trainings.
May require travel to various locations within Brazoria and Galveston Counties. Requires current Texas Driver's License, reliable transportation, safe and current with all state requirements, and liability insurance.
Primary time spent in vehicles. Some vehicles may not be climate controlled. 
Driving and transport of passengers over 50% of work time but is subject to change based on company needs. Operator`s assignments are based on the need of the GCC and could include ADA/demand response.
Flex hours as required by the job to include overtime when necessary. May include weekend, holiday, or evening hours.
Telephone required or other means of contact during off hours. 
In case of emergency or unplanned occurrence, may be required to perform minor vehicle repairs or other duties dependent upon the situation. 
Will interface with other transportation providers, GCC staff, clients and the public.
Operating hours may range from 8-10 hours per day with a varying schedule based on with a one-hour lunch.
Special Projects:
Assist supervisor when requested to complete special projects and complete all assignments within a time frame negotiated with the supervisor. Completion of other duties as assigned by supervisor as it relates to the program and position.
Job Related Physical/Mental Requirements & Environmental Conditions:
Physical:
Ability to transport, adjust and/or move items up to 45 lbs.
Ability to ascend/descend stairs.
Ability to remain in a stationary position for long periods of time.
Ability to handle objects.
Ability to operate office equipment.
Ability to move around within an office setting and/or other locations as needed; may include ability to bend/twist, kneel/stoop and/or reach for items.
Ability to push/pull and/or squat as it relates to transporting customers within the vehicle.
Ability to detect and write effectively.
Ability to hear (with or without aid).
Ability to have visual acuity to operate a motor vehicle and observe objects within work setting.
Required to maintain DOT Physical requirements.
Required to maintain Driver's license eligibility.
Mental:
Ability to accept constructive criticism.
Ability to maintain regular attendance.
Ability to understand, communicate and comprehend accurate information with others in English.
Ability to reason and analyze effectively.
Ability to solve practical problems as it relates to position.
Required to pass and maintain all Center mandated trainings.
Work Site/Environmental Conditions:
Ability to work alone.
Ability to work closely with others.
Ability to work closely with customers with poor hygiene.
Ability to work long and/or irregular hours.
May be subjected to hostile environment.
May be subjected to high crime environment.
Potential exposure to tobacco products.
May be exposed excessive noises.
May be subjected to both inside and outside environmental conditions; may include variations in temperature, dampness, humidity, heat and cold.
May be subjected to exposure of fumes, dust, gases and/or chemicals.
May be subjected to water/liquids.
Travel by motor vehicle, van, bus or plane.
Qualified individuals must be able to perform these functions with or without reasonable accommodations as based on ADA requirements.
Apply
Your application has been successfully submitted.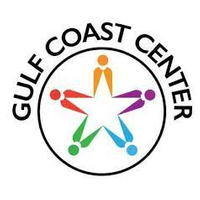 Better community healthcare promoting healthy living