Juvenile Justice Coordinator
This job is no longer accepting applications.
Coordinate Services, both internal and external to the Gulf Coast Center, for youth who are juvenile offenders assigned to caseload. Foster interagency collaboration between Juvenile Justice Center and The Gulf Coast Center. Provide on-going skills training, Aggression Replacement Techniques Training(ART), vocational training, crisis intervention, educational based training, recreational training and case management services to identified caseload. Conduct release/discharge planning to assure coordination of services within the community. Provide Crisis Screening and Assessment by a Qualified Mental Health Professional (QMHP) to determine whether acute Crisis Intervention Services, a referral to a local psychiatric hospital, or on-going skills training and case management services are appropriate.
Gulf Coast Center operates under a trauma-informed approach based on the six key principles of Safety, Trustworthiness & Transparency, Peer Support, Collaboration & Mutuality, Empowerment & Choice, and Cultural, Historical & Gender issues.
Job Duties: (To be performed with or without accommodation as based on ADA requirements)
The Juvenile Justice Coordinator will be responsible for the following:
Essential Job Duties:
Conduct crisis screenings for youth detained at the Juvenile Justice Center. (Referrals for crisis screening are provided by Juvenile Justice Staff). Display knowledge in the area of crisis intervention to assure proper protocol is followed during screening.
Insure continuity amongst other providers and Juvenile Justice Staff is provided.
Facilitate inter-agency collaboration amongst GCC and Juvenile Justice Center.
Establish an initial client centered treatment plan, with client input indicating individualized objectives.
Coordinate with Juvenile Justice Mental Health staff to obtain documentation of psychiatric evaluations necessary for diagnosis information. 
Assure a chart for each client is in correct order, meeting all required agency policies and current and valid treatment plans, consents for treatment, and consents for release of information.
Skills training, Aggression Replacement Techniques training (ART), case management, educational training, vocational training and recreational training are provided to assigned youth in accordance with project policy. Assure services are not provided on assigned youth should the treatment plan or consent for treatment not be valid.
May transport client's medications in a sealed, locked tamper evident bag/container 

to ensure client's access to prescribed medications, following the Center's policies and procedures regarding medication transportation.

Actively participate in the development, implementation, and revision of modules instrumental in the service delivery. 
Identify, arrange, advocate and collaborate with other agencies to assure an effective planned referral, discharge or transfer of services. 
Adhere to policies and procedures of agency, collaborating agency and program. Address all matters impacting program in an efficient and ethical matter.
Display professionalism when representing program throughout daily operation. 
Participate in team meetings to provide clinical continuity specific to program requirements. Consistently practice provision of follow up and communication related to all services provided. This is inclusive of other agencies, families and team.
Utilize Smartcare Reports and other report methodologies assigned to consistently monitor and complete required documentation as indicated by program standards. 
All documentation is complete, accurate and clear as required by GCC Consumer Records Procedure within 2 business days.
Conduct service delivery in accordance with Child & Adolescent Services standards as defined by agency, agency collaboration and program. Assure services are not provided on assigned youth should the treatment plan expire.
Effectively communicate with assigned team, collaborative agency members and leadership staff regarding service delivery, continuity of care and employment/administrative issues. 
Will be responsible and accountable for the adherence to and promotion of the agency compliance policy and will require communication with various departments to foster, develop and continue our community partnerships as it relates to the position.
Treat all individuals with the utmost courtesy, decency and respect.
Provide responsive, and efficient services.
Interact with staff, consumers, local entities and advocacy groups to provide a service that meets local needs.
Provide highest level of Customer Service for both internal and external customers.
Required to report personnel leave; flex time and emergency leave to assigned supervisor.
Strict adherence to the professional, ethical, and legal requirements set forth in GCC's Business Code of Conduct as well as the Corporate Compliance Plan.
Consistent adherence to the Center's Dress Code.
Consistent adherence to Center safety guidelines and expectations.
May be required to travel within Brazoria and Galveston Counties.
Out of region travel may be required to attend trainings.
Must maintain a clear driving record and driver's license in accordance with our Driver Policy.
Requires current Texas Driver's License, reliable transportation and must maintain current auto liability insurance.
Non-Essential Job Duties:
Supervision:
Receives direct supervision from Program Manager-Special Programs
Required Education:
Requires a baccalaureate degree or equivalent in the behavioral sciences field of study preferred from an accredited college or university 
Preferred Education/Licensure/Certifications:
Specialized QMHP certification preferred.
Required Licensure/Certifications:
Required Experience:
Preferred Experience:
One to two years related Mental Health experience is preferred.
Work related experience with Children and Adolescents preferred.
Abilities/Traits:
General knowledge of mental disorders and child development
Self-motivated with good time management skills
Effective interpersonal skills
Ability to establish cooperative relationships with youth and their families
Mature problem solving approach to daily work
Ability to accept responsibility and exercise independent judgment in making decisions
Ability to express self clearly and effectively, orally and in writing.
Requires ability to work within a team approach.
Requires proficiency with computer skills, programs and email.
Working Conditions:
Work will be performed in the Office, Field and/or Remotely setting(s).
May require varied work hours depending on need of clients.
Out of region travel may be required to attend trainings.
May require travel to various locations within Brazoria and Galveston Counties. Requires current Texas Driver's License, reliable transportation safe and current with all state requirements, and liability insurance.
Special Projects:
Assist supervisor when requested to complete special projects and complete all assignments within a time frame negotiated with the supervisor. Completion of other duties as assigned by supervisor as it relates to the program and position.
Job Related Physical/Mental Requirements & Environmental Conditions:
Physical:
Ability to transport, adjust and/or move items up to 55 lbs.
Ability to ascend/descend stairs.
Ability to remain in a stationary position for long periods of time.
Ability to handle objects.
Ability to operate office equipment.
Ability to move around within an office setting and/or other locations as needed; may include ability to bend/twist, kneel/stoop and/or reach for items.
Ability to push/pull, crawl/squat as it relates to PMAB requirements; may be required to perform PMAB restraints as it relates to program requirements. Ability to detect and write effectively.
Ability to hear (with or without aid).
Ability to have visual acuity to operate a motor vehicle and observe objects within work setting.
Mental:
Ability to accept constructive criticism.
Ability to maintain regular attendance.
Ability to understand, communicate and comprehend accurate information with others in English.
Ability to reason and analyze effectively.
Ability to solve practical problems as it relates to position.
Required to pass and maintain all Center mandated trainings.
Work Site/Environmental Conditions:
Ability to work alone.
Ability to work closely with others.
Ability to work closely with clients and/or family members with poor hygiene. Ability to work long and/or irregular hours.
May be subjected to hostile environment.
May be subjected to high crime environment.
Potential exposure to tobacco products.
May be subjected to both inside and outside environmental conditions.
Subject to standard noise levels within working environment.
Travel by motor vehicle, van, bus or plane may be required.
Qualified individuals must be able to perform these functions with or without reasonable accommodations as based on ADA requirements.
Apply
Your application has been successfully submitted.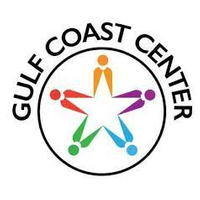 Better community healthcare promoting healthy living