Health Unit Coordinator I - HCHD Riverside Dialysis Center
This job is no longer accepting applications.
The Health Unit Coordinator (HUC I) is accountable for the daily (shift) clerical operation and coordination of the activities on a nursing unit(s). The HUC I works closely with the charge nurse to facilitate and support unit operations to assure patient needs are met. The HUC I monitors and facilitates compliance with select environmental and process safety and regulator standards and maintains unit supplies and equipment. The HUC I functions as the hub for coordinating unit activity and communication. The HUC I is competent in medical terminology, communication skills, organizational skills, technical skills, clerical functions and computer skills. The HUC I demonstrates personal and professional effectiveness.
Minimum Qualifications:
High school diploma or the equivalent required.
Related training and/or college level courses or three (3) years commensurate experience preferred.
Basic Life Support from a hospital-based American Heart Association (AHA) approved program.
Other certificates as required by unit/service.
Special Requirements:
Communication Skills: Above Average Verbal (Heavy Public Contact)
Medical Terms, PC and Word Processing
Work Schedule: Weekends, Holidays and Flexible
Efficient organization skills
Equipment Operated:
Competent in use of desk top computers and basic office soft ware.
Various office equipment, including fax machines, printers, scanners, and telecommunication systems
Benefits and EEOC
Harris Health System's benefits program is designed to provide you with more flexibility and choices in meeting your specific needs. Harris Health System's benefits program allows you to protect your income in case of illness, death and disability, and to help you save for retirement.
It is the policy of Harris Health System to provide equal opportunity for all applicants for employment regardless of political affiliation, race, color, national origin, age, sex, religious creed or disability. Applicants may request any reasonable accommodation(s) to participate in the application process.
Apply
Your application has been successfully submitted.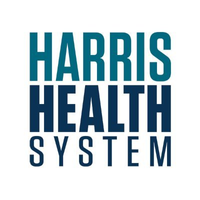 We deliver high-quality healthcare, create a healthier community & strive to be one of the best healthcare systems in the U.S.