Certified Dialysis Tech - Evenings
This job is no longer accepting applications.
Certified Dialysis Technician follows strict protocols to guarantee safe and effective outcomes for patients undergoing hemodialysis treatment. Their most important tasks are to monitor and adjust fluid removal rate according to patient initial signs and to minimize possibility of infection through proper equipment handling. Certified Dialysis Technician will work closely with and under the direct supervision of registered nurse as an important member of the patient care team. Possesses knowledge of the scientific principle of dialysis, the process of the dialysis treatment and how to respond to physical and emotional needs of patients undergoing dialysis treatment.
MINIMUM QUALIFICATIONS:
Education/Specialized Training/Licensure: High School Diploma or GED; with a current hemodialysis technician certification from approved certifying organizations: Nephrology Nursing Certification Commission (NNCC), Board of Nephrology Examiners Nursing Technology Certification (BONENT), or National Nephrology Certification Organization (NNCO)
Work Experience (Years and Area): Must have at least minimum 1 year experience in hemodialysis
Equipment Operated: Dialysis Machines, Suction Machines, Oxygenator Machines, Water Treatment System, Phoenix Meter, Hydrameter, Glucometer, Wheelchairs, stretchers, automated blood pressure device.
SPECIAL REQUIREMENTS:
Communication Skills: Above Average Verbal (Heavy Public Contact); Bilingual skills preferred (Spanish, Vietnamese, Chinese); Writing /Composing: Reports
Other Skills: Analytical; CRT; Mathematics; Medical Terms; P.C.; Word Proc
Work Schedule: Weekends; Holidays; Flexible; Overtime
Benefits and EEOC
Harris Health System benefits program is designed to provide you with more flexibility and choices in meeting your specific needs. Harris Health System benefits program allows you to protect your income in case of illness, death and disability, and to help you save for retirement.
It is the policy of Harris Health System to provide equal opportunity for all applicants for employment regardless political affiliation, race, color, national origin, age, sex, religious creed or disability. Applicants may request any reasonable accommodation(s) to participate in the application process.
Harris Health is a nationally recognized health system comprising three teaching hospitals and an extensive network of ambulatory care centers serving the people of Harris County, Texas, since 1966. Staffed by the faculty, fellows and residents from two nationally ranked medical schools, Baylor College of Medicine and The University of Texas Health Science Center at Houston (UTHealth), Harris Health is the first healthcare system in Houston to receive the prestigious National Committee for Quality Assurance (NCQA) designation for its network of patient-centered medical homes.
Each year, Harris Health provides more than 1.8 million total outpatient visits through its more than 40 ambulatory care facilities. Additionally, Harris Health sees more than 177,000 emergency visits at its Level 1 and Level 3 trauma centers and 35,000 hospital admissions through its three hospitals: Ben Taub, LBJ and Quentin Mease.
Established by voter referendum to enhance the level of charity care available in the community, Harris Health System has often received national recognition for serving those in need and for its achievements in operational excellence, such as being named to the 2011, 2012, 2013 and 2014 Most Wired Hospitals lists by the American Hospital Association's Hospitals & Health Networks magazine.
Additionally, Harris Health System is pleased that each of its three hospitals — Ben Taub, Lyndon B. Johnson and Quentin Mease — achieved Pathway to Excellence™ designation by the American Nurses Credentialing Center.
Apply
Your application has been successfully submitted.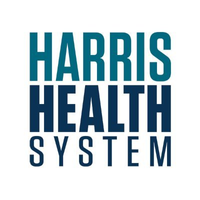 We deliver high-quality healthcare, create a healthier community & strive to be one of the best healthcare systems in the U.S.