Psychiatric Technician I - Days - 5B Medical/Surgical Unit - Ben Taub Hospital
This job is no longer accepting applications.
The Psychiatric Technician I (Psych Tech I) supports care activities for patients with mental or behavioral health problems under the supervision of a registered nurse. The Psych Tech I works closely with the charge nurse and staff nurses to assure patient care and safety needs are met. The Psych Tech I is competent in medical and behavioral health terminology and possesses technical, communication, organizational, and computer skills. The Psych Tech I demonstrates personal and professional effectiveness.
Minimum Qualifications:
High School Diploma or equivalent required. Technical skills/training appropriate to the specialty area preferred.
Accredited Satori Alternatives to Managing Aggression (SAMA) certification required within 90 days of hire.
Psychiatric Technician I certification preferred.
One (1) year related clinical experience preferred.
Special Requirements:
Communication Skills: Above Average Verbal (Heavy Public Contact)
Analytical, Medical Terms and PC
Work Schedule: Weekends, Holidays and Flexible
EKG and/or Phlebotomy competency validation required, as applicable to specialty area within 6 months of hire.
Equipment Operated:
Area-specific
Benefits and EEOC
Harris Health System benefits program is designed to provide you with more flexibility and choices in meeting your specific needs. Harris Health System benefits program allows you to protect your income in case of illness, death and disability, and to help you save for retirement.
It is the policy of Harris Health System to provide equal opportunity for all applicants for employment regardless political affiliation, race, color, national origin, age, sex, religious creed or disability. Applicants may request any reasonable accommodation(s) to participate in the application process.
Apply
Your application has been successfully submitted.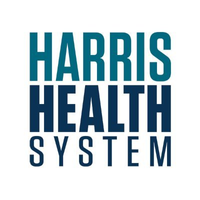 We deliver high-quality healthcare, create a healthier community & strive to be one of the best healthcare systems in the U.S.